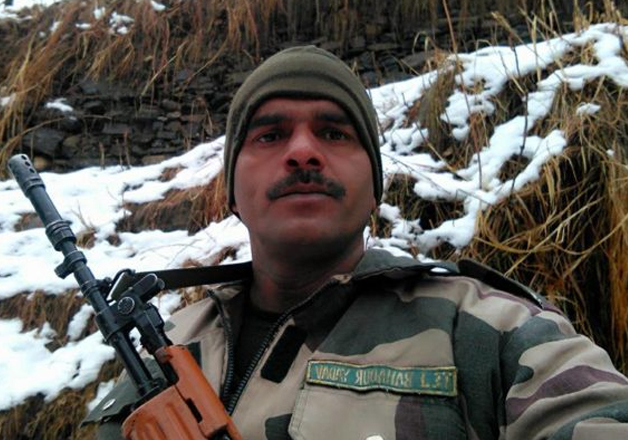 The Prime Minister's Office (PMO) has taken suo motu cognizance of reports that poor quality of food and logistics are served to jawans posted along border areas in Jammu and Kashmir. 
According to sources, the PMO has sought a report from the Ministry of Home Affairs (MHA) over BSF jawan Tej Bahadur Yadav's allegations that they are served with almost inedible food and are sometimes forced to sleep without a meal.
Reacting to the development, Sharmila, wife of Tej Bahadur welcomed the PMO's intervention and expressed hope that jawans will now get at least all 'minimum' facilities. 
"I am very happy that Prime Minister wants to look in to the matter. My husband wanted to drew his attention and he succeeded. I am hopeful that jawans will get all required facilities in the bordering areas," she said.
Earlier this week, Tej Bahadur had created a storm by sharing three video clips online. He had even alleged corruption among high-ranking officers.

Soon after the video surfaced, the Home ministry had said that it would initiate a probe into the entire incident. The BSF too has initiated an inquiry into the matter.
Meanwhile, ADG BSF also visited the 29 Battalion, Mandi Mandir BSF Camp in Poonch where jawan Tej Bahadur was posted and shot the video.
The BSF had denied the jawan's charges saying 'there was no evidence to allege that poor quality food was being served to its troopers on the border'.
Meanwhile, a new audio clip has emerged in public domain in which Tej Bahadur told his wife that a section of senior officers were threatening him to withdraw his case and tender an apology for the 'mistake'. 
Yadav (40) belongs to the Border Security Force's (BSF) 29th battalion. In the clips, Yadav had also made requested Prime Minister Narendra Modi to look into the matter immediately and order a thorough probe.
According to the BSF, Yadav is currently deployed along the Line of Control in Jammu and Lashmir and jawans there work under the operational command of the Army, which also provides for food and other logistics of the jawans.
BSF, one of the five Central Armed Police Forces, is the primary Border guarding force of the country. The BSF has 186 battalions with a sanctioned strength of 2.5 lakh personnel including an expanding air wing, marine wing, artillery regiments, and commando units.
It currently stands as the world's largest border guarding force. BSF has been termed as the First Line of Defence of Indian Territories.