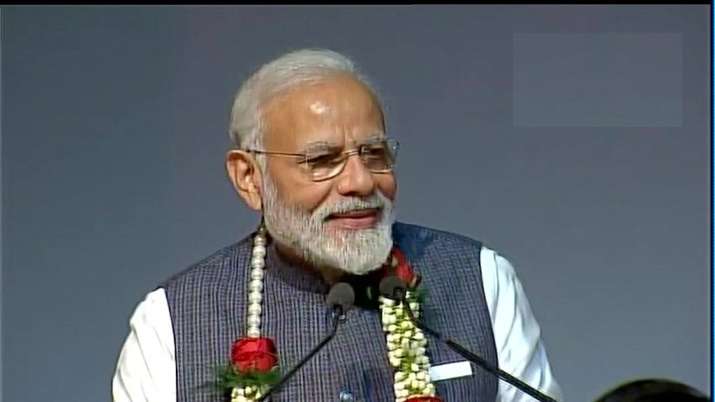 Prime Minister Narendra Modi on Tuesday attended the Gita Aradhana Mahotsav at ISKCON-Glory of India Cultural Centre, East of Kailash, New Delhi.
At the event, Prime Minister unveiled the Bhagavad Gita, prepared by ISKCON devotees to the world. Measuring over 2.8 meters and over 800 kg, the Bhagavad Gita is one of the kind in the world.It has the original verses of Bhagavad Gita along with commentary. Prime Minister turned a page of the Bhagavad Gita to mark its official opening.
Addressing the gathering on the day Indian Air Force attacked the terror camps in Pakistan's Balakot, the Prime minister said that the God alwys stood with people fighting against the evil. The God is always with us to wipe out the enemies of humanity from the face of this earth. This is the message we are trying communicate to the evil souls and demons, with proof, the PM said at Delhi's ISKCON temple. Pm Modi had taken metro from Khan market on his way to ISKON temple.