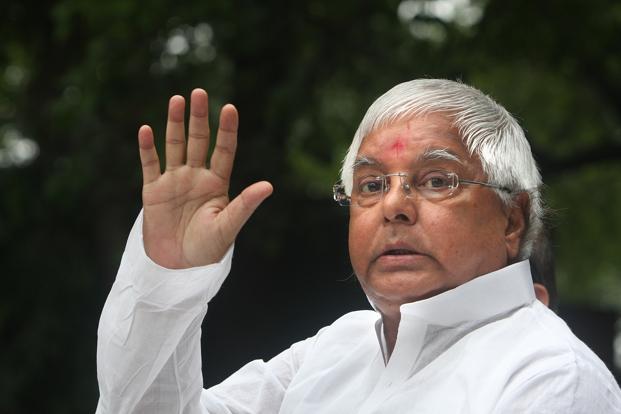 RJD chief Lalu Prasad Yadav today  said that  Prime Minister Narendra Modi will lose his aura with the BJP's defeat in the Uttar Pradesh assembly elections.
"Modi claims he is the adopted son of UP ... He will lose his aura with the defeat of his party in these Assembly polls," he said.
The RJD president was here to campaign for the SP-Congress alliance candidate Rakesh Singh from Harchandpur seat.
Lalu said Modi looks like a twin brother of US President Donald Trump and nobody knows what he will do next.
Training his guns at the BJP national president, he said when Amit Shah got stuck in a lift in Patna and he charged the people of Bihar with hatching a conspiracy against him.
Lalu said winning the UP elections was vital for the SP-Congress alliance in order to remove the Modi government.
Both SP chief Akhilesh Yadav and Congress vice president Rahul Gandhi were committed to turning Uttar Pradesh into 'Uttam (perfect) Pradesh'.
(With PTI inputs)