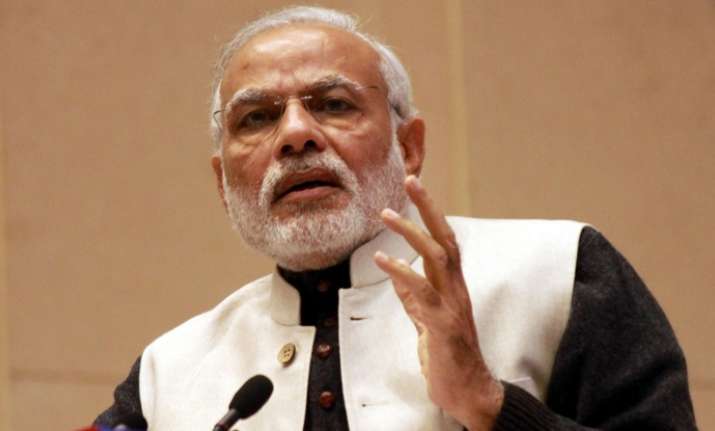 Prime Minister Narendra Modi today urged the media to focus on constructive topics and encourage debate on subjects like simultaneous elections for the state Assemblies and Parliament.
Addressing a 'Diwali Mangal Milan' programme at the BJP headquarters in New Delhi, PM Modi said that it would be good if media played its role in carrying forward the debate on simultaneous polls. 
He further said that  leaders of almost all political parties "privately say that something must be done" on the issue of simultaneous elections.
Modi said several politicians had often hesitated to speak on the issue after he raised it publicly. He, however, maintained that "such hesitation will prevail for some time, but notwithstanding such dilemma, the public discourse should continue." 
The Prime Minister said issues like the code of conduct and deployment of poll observers needed to be debated on as various questions are raised on these matters. 
"Often, election observers are deputed for two months, and even the states where elections are not held have to spare their officials," Modi said.
(With IANS inputs)