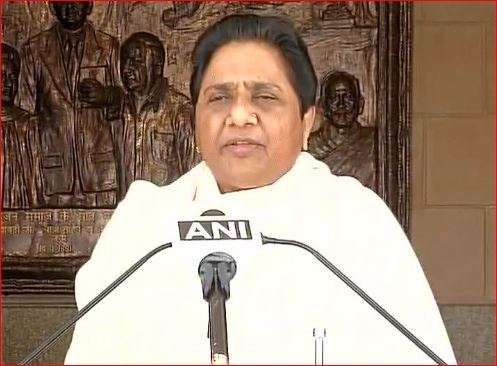 Slamming Prime Minister Narendra Modi for his 'graveyard and cremation ground' remark, Bahujan Samaj Party (BSP) supremo Mayawati today said that before talking about UP, the PM should first ensure construction of cremation grounds in every village of BJP-ruled states.
Mayawati further claimed that her government in UP had shown respect to every religion during its tenure.
"BSP respected every religion during its tenure, whether it was providing electricity during festivals, or any law & order issue, Mayawati said.
Addressing a rally in Fatehpur, PM Modi had said "If a village receives funds for a graveyard, then it should also get for cremation ground... If you provide uninterrupted power supply for Eid, then you should also do it for Holi."
Mayawati claimed that the BJP was raising communal issues as the party has come to the conclusion that it's not going to form the next government in the state. 
"BJP must have realised by now that they are not going to form Government in Uttar Pradesh," she said.