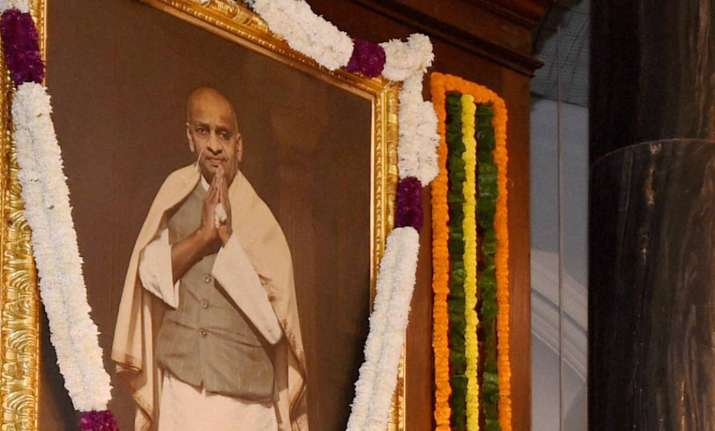 Prime Minister Narendra Modi today paid tribute to Sardar Vallabhbhai Patel on his 141st birth anniversary.
In a tweet, Mr Modi said, people recall Sardar Patel's rich contribution to the nation. Sardar Patel played a leading role in the country's struggle for independence. He successfully united the country by the unification of 565 princely states after independence.
I bow to Sardar Vallabhbhai Patel on his birth anniversary. We recall his rich contribution to India.

— Narendra Modi (@narendramodi) October 31, 2016
He served as the first Home Minister and Deputy Prime Minister of India and also the first Information and Broadcasting Minister. Mr Modi also paid his tributes to former Prime Minister Indira Gandhi on her 32nd death anniversary.