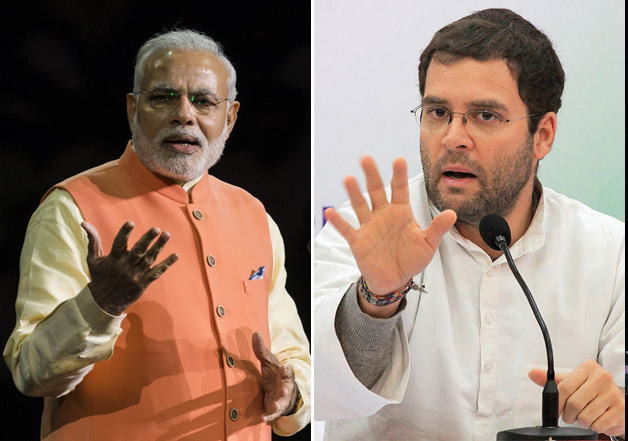 Congress Vice President Rahul Gandhi today accused Prime Minister Narendra Modi of being "anti-farmer" and only working in the interest of rich people.
Rahul asked PM Modi to explain why he can't give debt relief to farmers when the same is being offered to the richest.
"I don't understand why this discrimination. If PM has given debt relief to the richest people in the country, why is he not ready to give debt relief to those who build this country, the farmers," Rahul Gandhi said.
Earlier, Rahul Gandhi met Tamil Nadu farmers agitating in the capital for drought relief funds and alleged that the plight of the drought-stricken farmers and their families does not affect the government.
The Congress leader also said it was the responsibility of the Prime Minister to listen to the farmers and solve their problems. 
Pointing to the demands of the farmers -- drought relief, waiving of loans and support to the farmers, Rahul Gandhi said a solution "needs to be worked out and at least a conversation needs to be started by these people".
He also vowed to raise the issue in Parliament in support of the farmers' cause.
"This government is kisan virodhi (anti-farmer) and garib virodhi (anti-poor). They are sitting here for so many days. Neither the government nor the PM is listening to their voice," he said.
(With IANS inputs)