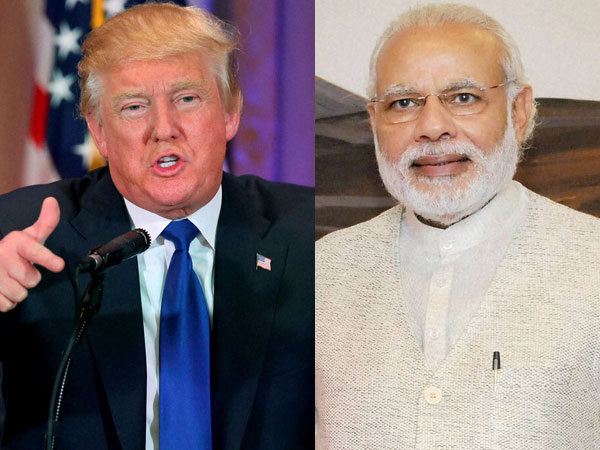 New Delhi: Even as many world leaders have unequivocally condemned US presidential hopeful Donald Trump's proposal to temporary ban on Muslims foreigners from entering the United States, Prime Minister Narendra Modi chose not to comment on the issue.
During an interview with Wall Street Journal, when Modi was asked how would he react to Donald Trump's proposal of banning Muslims from US, the Indian Prime Minsiter declined to comment.
"These are issues of debate in the election. A government shouldn't respond to that," he said. "As a part of the election debate many things will be said there, who ate what, who drank what, how can I respond to everything?" he told the daily.
British Prime Minister David Cameron, US president Barack Obama, French Prime Minister Manuel Valls and German Chancellor Angela Merkel have slammed the billionaire businessman for his disparaging comments.
India has more than 170 million Muslims, who account for 14% of the country's population.
PM Modi also identified defence as India's biggest job spinner and said India certainly wanted to go ahead with manufacturing "because we have a lot of defence imports".
"If I look at it from an economic point of view and to provide jobs to my country's young peope, the defence-manufacturing sector can provide maximum number of jobs to my country's youth," he told WSJ.
India is the world's largest importer of arms, accounting for 14% of global purchases.
In the "relationship between China and the U.S., there are areas where they have substantial differences but there are also areas where they work closely," Mr. Modi said.
"This is the new way. If we want to ensure the success of this interdependent world, I think countries need to cooperate, but at the same time we also need to ensure that there is respect for international norms and international rules."