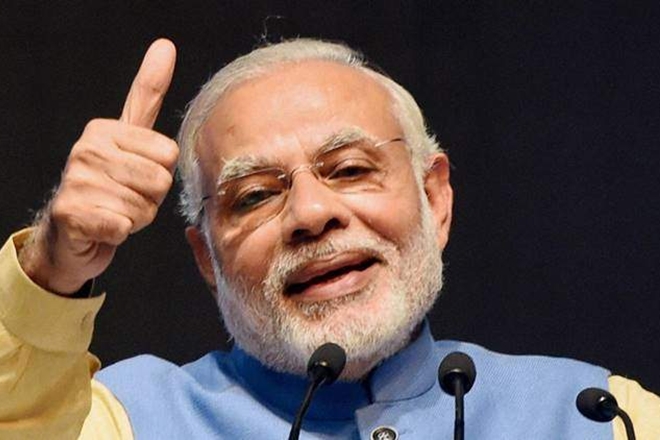 Prime Minister Narendra Modi on Tuesday took a swipe at the Congress for backing the no-confidence motion against the NDA government in Lok Sabha. PM Modi said he was  "thankful" to the main Opposition party as it allowed him to expose the opposition's hollowness.
In the first BJP parliamentary party meeting in the ongoing Monsoon Session, Modi said the motion brought by the opposition underscored its political immaturity and lack of understanding and substance, Parliamentary Affairs Minister Ananth Kumar told reporters.
The meeting also saw top party leaders, including Union ministers Nitin Gadkari and Sushma Swaraj, besides BJP president Amit Shah felicitating the prime minister and also speaking on the matter.
Party sources said Amit Shah targeted the opposition, saying such a motion is brought when a government loses its majority or there is unrest in the country, but there was no reason for it to sponsor such a move, which was comprehensively defeated with 326 members voting against it and only 126 supporting.
Delhi: BJP Parliamentary Party Meeting underway at Parliament library building pic.twitter.com/UjRaw65OEF

— ANI (@ANI) July 31, 2018
Susha Swaraj made a reference to the wide margin to attack the opposition, while Nitin Gadkari said it was spreading confusion over a host of issues among the masses and it lacked a real agenda.
The prime minister said the members of the BJP and its allies should be felicitated for the win.
He also praised Union Home Minister Rajnath Singh's speech on the motion and asked party members to take it to the masses, Kumar said.
(With inputs from PTI)