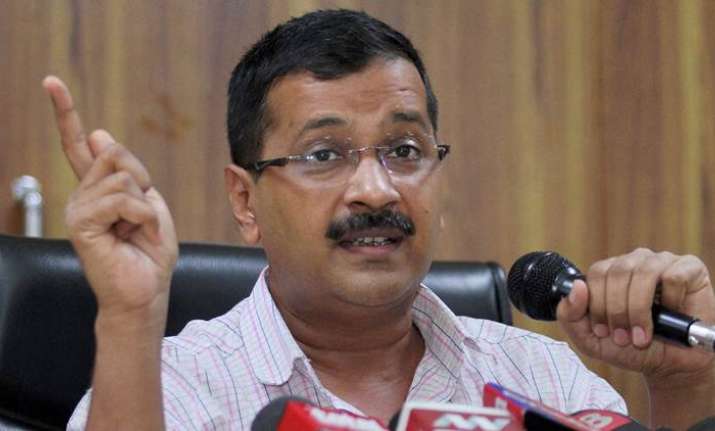 Delhi chief minister Arvind Kejriwal today accused the Narendra Modi government of tapping the phones of judges and termed it the "biggest assault on judiciary".
"I heard that judges' phones are being tapped and they are afraid to talk. This is wrong and must not be allowed." Kejriwal said at an event to mark 50 years of Delhi High Court where ministers from both Central and state government were present.
"I don't know if it is true or not, but if this is true, then it's dangerous. Where is the independence of the judiciary then?" he added.
Kejriwal launched his offensive against the central government by saying that he has "seen two judges saying that 'don't talk on the phone, it is being tapped'".
"Even if any judge has done something wrong, phone tapping should not happen.There are many other ways to gather evidence," the chief minister said.
Notedly, Prime Minister Narendra Modi was also present at the function.
A retort came promptly from Law Minister Ravi Shankar Prasad, who said: "I wish to deny with all the authority at my command that the phones of judges have been tapped in India at all"
"I have been Communication Minister for two years and I completely deny that phones of judges are tapped at all," Prasad added.
Prasad also asserted that the commitment of his government to the independence of the judiciary is "complete and irrefutable."
He said that he had "read that the Supreme Court collegium has sent names for judges months ago but the Centre not approved them."
"This leads to rumours and they are not good," he added.