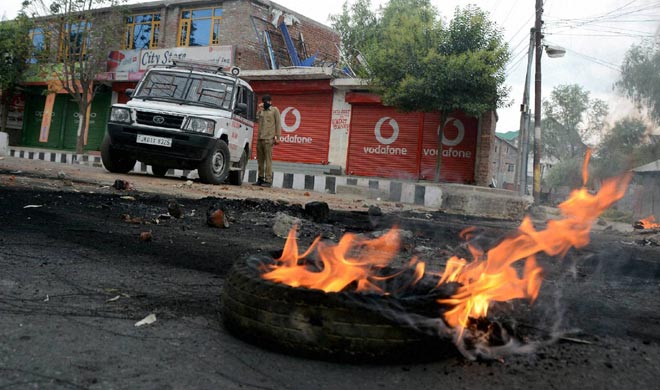 Srinagar: PDP MLA Mohammad Khalil Bandh was on Monday injured after being allegedly attacked by a mob in Srinagar.
The incident occurred at around 1 am when Bandh was on his way to Srinagar, according to reports.
The crowd started throwing stones at his car, as the driver tried to speed away, the vehicle flipped over, leaving the politician seriously injured, reports say.
Bandh suffered serious injuries and was rushed to a hospital. He represents the Pulwama legilative constituency of Jammu and Kashmir Assembly.
"A violent mob attacked a camp of the Rashtriya Rifles in Saderkot area of Bandipora district yesterday (Sunday) forcing the soldiers to open fire in self-defence."
"Four protesters were injured in the incident."
"Except for stray incidents of stone pelting at some places, the overall law and order situation remained calm yesterday (Sunday) across the Valley," a senior police officer told IANS.
Over a week long cycle of violence has left 40 protesters and two policemen dead in Kashmir.
Authorities have officially confirmed that newspaper owners were asked not to publish newspapers till July 19.
Cable television services have, however, been resumed after service providers took off all Pakistan TV channels and two private Indian channels.
All mobile phone services including Internet and call facilities have been snapped across the Valley.
Limited call facility continued on post-paid cell phones provided by Bharat Sanchar Nigam Limited (BSNL).
All schools, colleges and universities have been closed till July 24.