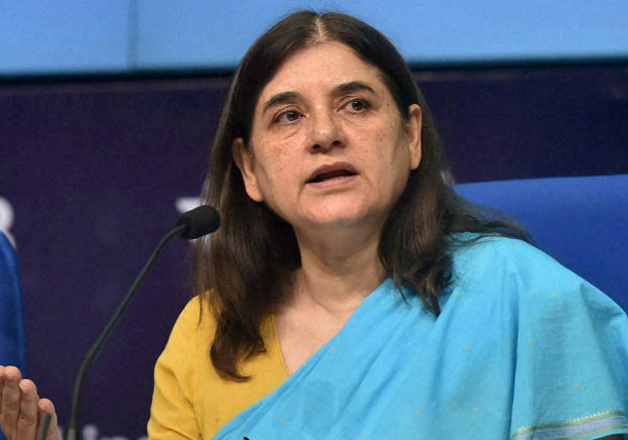 Amid growing demand for a law that mandates paternity leave, Women and Child Development minister Maneka Gandhi has said that she doesn't see the point in bringing such legislation as 'men will use it as a holiday'.
Speaking to The Indian Express, the Minister noted that in a scenario where men do not even avail their existing leaves they are entitled to, introducing such a law will only give them another 'holiday opportunity'.
The minister, however, said that paternity leave can only be considered once the woman returns to work after her 26 weeks of maternity leave.
 
"Paternity leave can be considered only if, once the woman goes back to work after her 26 weeks of leave, we find that men are availing their sick leave for a month to take care of the child. Let me see how many men do that. I will be happy to give it but for a man, it will be just a holiday, he won't do anything," she was quoted as saying in the report.
Maneka's remark comes weeks after the Rajya Sabha passed the Maternity Benefits (Amendment) Bill, 2016 to raise maternity leave for working women from 12 weeks to 26 weeks for two surviving children.
Many people took to Twitter to react to Maneka's remark. Here are some reactions:
#ManekaGandhi does it again. I am not even shocked now after her comments on marital rape and saying "all" violence is male generated.

— Ojaswini Srivastava (@OjaswiniS) August 24, 2016
By refusing paternity leave, Maneka Gandhi is effectively saying that only women are expected to bring up a child. Hmmm

— Gappistan Radio (@GappistanRadio) August 24, 2016