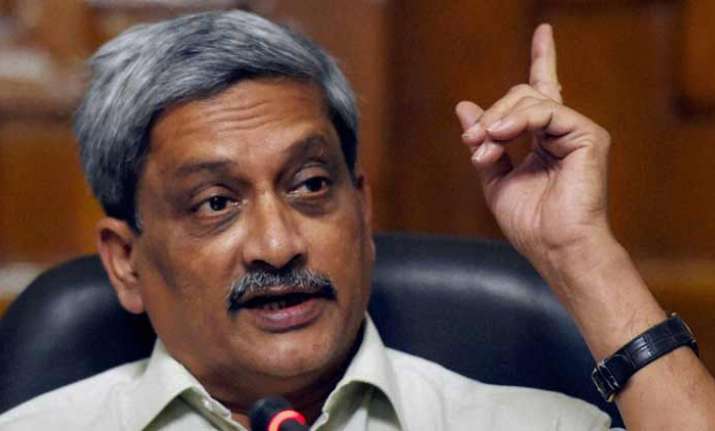 The Bharatiya Janata Party has denied that Goa Chief Minister  Manohar Parrikar ever said that he quit as Union Defence Minister due to pressure of key issues like Kashmir.
In a statement, BJP 's press cell said that the Goa Chief Minister has denied giving any such statement.
"This is to clarify that hon(ourable) chief minister of Goa Manohar Parrikarji has never given any such statements that he had pressure of any sort working as Defence minister," the statement said.
"Honourable CM as a defence minister was v(ery) successful ... had full backing of hon(ourable) PM & the nation," it  added.
Earlier, PTI had reported that during an Ambedkar event on Friday, Parrikar said he found the job of defence minister "stressful".
"The pressure of the issues like Kashmir while working as defence minister in Delhi was one of the reasons why I chose to come back to Goa," PTI quoted Parrikar as saying while addressing a gathering on the occasion of the 126th birth anniversary of Dr B R Ambedkar.
The BJP statement claimed that no PTI reporter was present at the Ambedkar event in Goa.
Parrikar was defence minister from November 2014 until last month when he was sworn in as Goa's chief minister.