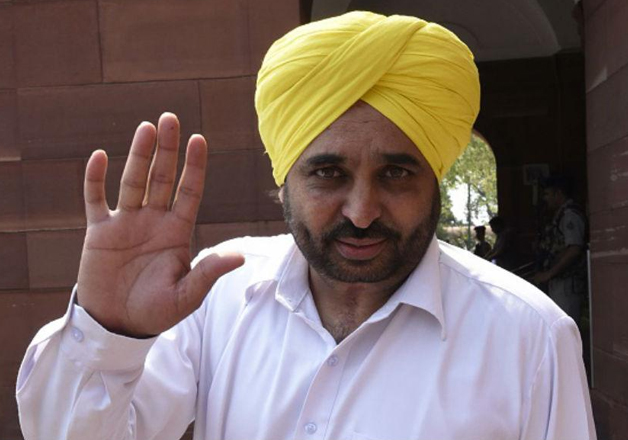 Holding him guilty of putting the security of the Parliament House and its occupants at risk, the Lok Sabha today adopted a resolution suspending Aam Aadmi Party (AAP) MP Bhagwant Mann from the House proceedings for the remaining part of the ongoing Winter Session.
Earlier, a Parliamentary Committee probing the videography issue had recommended suspension of Mann for the rest of the Winter Session. 
The committee in its report had held that the conduct of 43-year-old, who had landed in a controversy in July after live-streaming from Parliament House on social media, was highly objectionable which shows him bereft of basic knowledge, etiquettes and responsibilities of the office he holds. '
BJP member Kirit Somaiya, who heads the nine-member panel constituted in July, tabled the report in the Lok Sabha on Thursday. 
The committee had rejected Mann's apology saying his statements to the panel were contradictory with the MP from Sangrur denying the charge that he had breached the Parliament's security arrangements. 
The committee, however, left the security implications of the episode for a thorough review by a Joint Parliamentary Committee on Security and the Ministry of Home Affairs. 
Speaker Sumitra Mahajan had constituted the committee on July 25. In a nearly 12-minute video, apparently shot on July 21, Mann gave a running commentary as his vehicle crossed security barricades and entered the Parliament. 
Mann then entered a room where questions to be taken up inside the Parliament were being sorted and described the process. 
The Winter Session is scheduled to end on December 16.