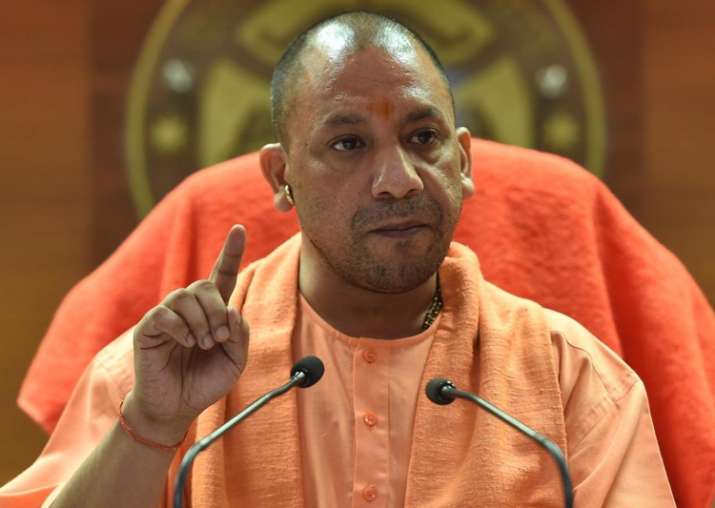 In the backdrop of the death of more than 60 kids at BRD Medical College and Hospital in Gorakhpur in last three days, Uttar Pradesh Chief Minister Yogi Adityanath on Wednesday mocked the parents by saying that they were unwilling to shoulder their responsibilities towards their children.
The chief minister added that the way things are moving, the parents may soon leave their children at the mercy of the government
"Mujhe to yeh bhi kabhi kabhi lagta hai ki ek samay ke baad aisa na ho ki log apne bachche jaise hi ek saal, do saal ke honge, to sarkar ke bharose chhor denge, ki sarkar hi ab in bachchon ka palan kare (I sometimes feel that parents will leave their children to the government's mercy when they turn 1-2… so that the government can take care of them)," Yogi Adityanath said while launching his 'Start-Up' yatra in Lucknow.
As many as 296 children died this month at the state-run Baba Raghav Das (BRD) Medical College Hospital in Gorakhpur, which has recorded 1,256 deaths since January. In August alone, 213 children died in the neo-natal ICU and 83 in the encephalitis ward. The month-wise break up shows that the toll in January was 152, in February 122, March 159, April 123, May 139, June 137 and 128 in July.
The Chief Minister also said that 'people just can't say they are free of all responsibilities by holding government accountable for all misshaping'.
"Gai apne ghar mein rakhenge, doodh apna bechenge, lekin sadak pe chhor denge ki sarkar unki dekh bhal karegi (People keep cows at home, sell the milk, but leave the cows on the streets, for the government to take care of)," he said. 
"Everyday media reports about filth, garbage and unhygienic conditions. Should the government alone be blamed for that? Isn't it also the responsibility of the people to keep their surroundings clean?" he further noted.
Asking people to use their civic sense, he said, "We don't wish to clean it. We believe it is the government's responsibility. As if we are free of all our responsibilities. We have forced all our responsibilities on the government."