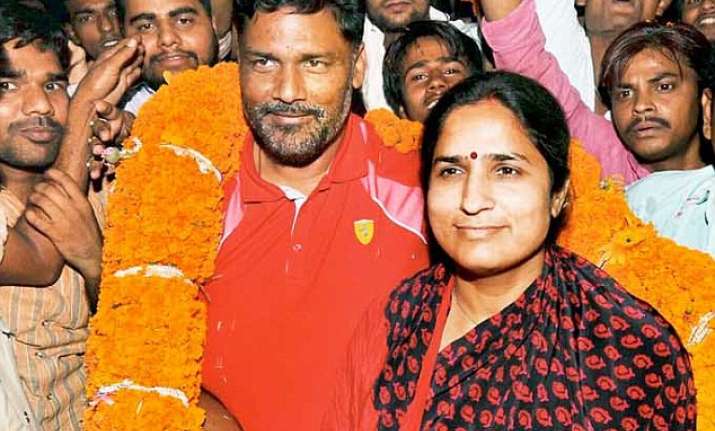 Congrerss MP Ranjeet Ranjan today accused the Bihar Police of violating the rights of her husband Rajesh Ranjan alias Pappu Yadav by arresting him in Patna on Monday.
Pappu Yadav, Madhepura MP and Jan Adhikar Party leader, was arrested from his residence in Patna's Mandiri locality in connection with an old case related to causing nuisance near the state capital's Kargil Chowk on January 24. 
Raising the issue during "Zero Hour" in Lok Sabha, Rajneet Ranjan said, "One of the members of the House was arrested in Patna yesterday. He was arrested for staging a peaceful protest. Is it not violation of his democratic rights? He was wrongfully confined." 
The arrest of Yadav came after some of his party workers clashed with the police yesterday while they were staging a dharna over various issues including the proposed hike in power tariff. 
Another Congress leader and Vadakara MP Mullappally Ramachandran spoke about "rising" cases of atrocities against women in Kerala and asked the Centre to seek a report on the issue from the state government. 
"Kerala has been witnessing a sudden spurt in incidents of assaults on women. Even little girls aged 4 to 5 are not spared. The state government has miserably failed to contain the assaults," he said.
(With PTI inputs)