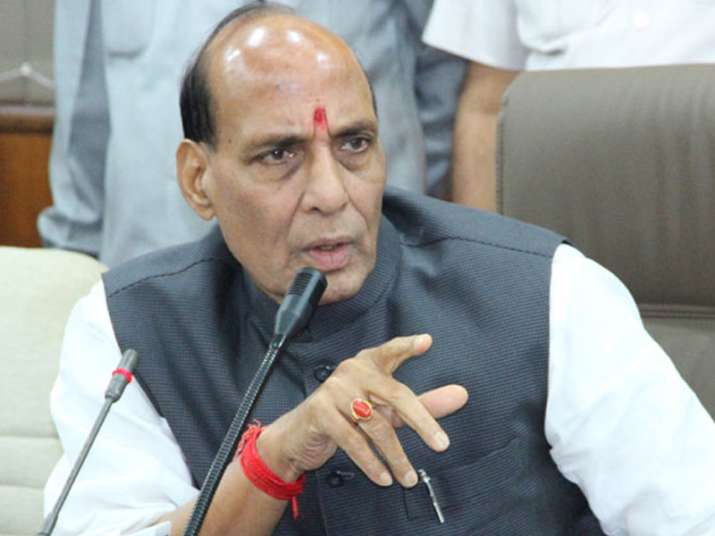 Union Home Minister Rajnath Singh today accused Pakistan of trying to destabilize India, saying the cross-border terrorist groups in Jammu and Kashmir egged youths to stone security forces.
Replying to a question raised by Trinamool Congress MP Saugata Roy in the Zero Hour, Singh said that anti-India elements were using the social media to incite youths in the Valley to storm encounter sites to help holed-up militants.
"Not only the state of Jammu and Kashmir, the terrorists are trying to destabilize the whole country through their cowardice acts," Singh said in the Lok Sabha. 
"The whole country is aware of this act of Pakistan. Our security forces are responding to them the way it is needed," he added. 
"A new trend has begun in Kashmir. When our security forces go to villages in search of terrorists, the youths of the region start pelting stones on security forces. Such stone pelters are being misled by Pakistan-sponsored forces. Groups operating from Pakistan use Facebook and social media platforms to arrange these crowds," he further said.
Singh also appealed to the youths of Kashmir not to be misled by anti-national forces.
He said that the security forces were dealing with terrorism in a way they should and they will surely be successful.