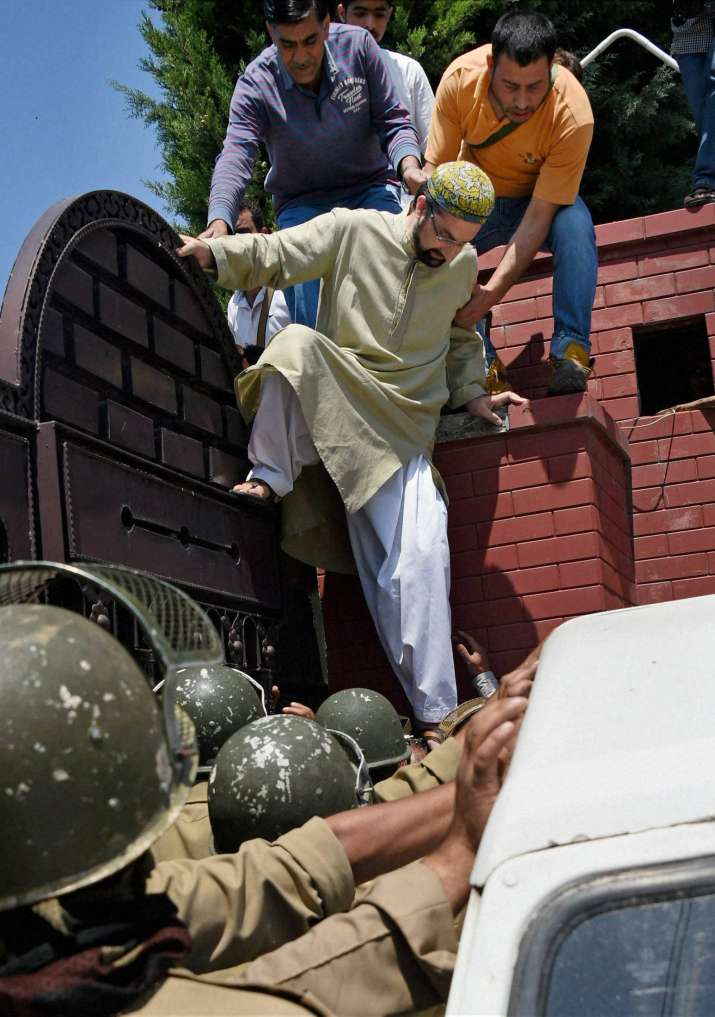 Kashmiri separatist leader Mirwaiz Umar Farooq today said that any talks over Kashmir must include all stakeholders including Pakistan.
Talking to a news channel, Mirwaiz insisted that Kashmir was a "political problem" which called for a "political solution".
Mirwaiz, the leader of moderate Hurriyat faction,  also pointed out that every time there is a problem in Kashmir, either separatists, Pakistan or traitors are blamed but nobody raises any question over the role of Indian establishment.  
"It's always separatists, Pakistan or traitors who are blamed (for problems in the valley) and never the Indian establishment," Mirwaiz said.
More than 66 persons, including two cops, have been killed and several thousand others injured in the clashes that began in Kashmir on July 9, a day after Wani was killed in an encounter with security forces in Kokernag area of Anantnag district.