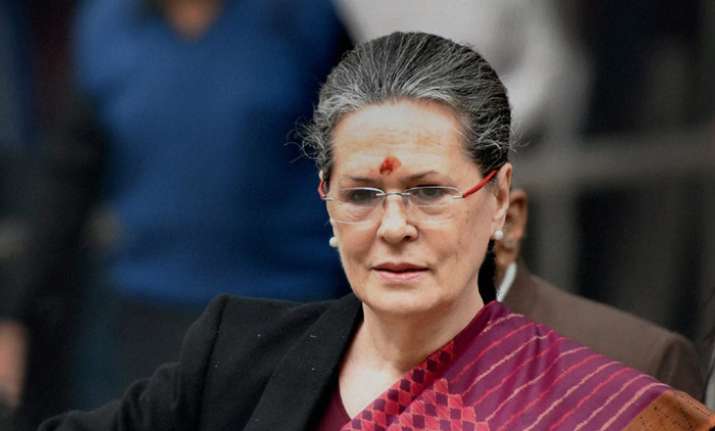 Congress President Sonia Gandhi has written a 'personal' letter to the people of Amethi and Raebareli asking them to vote for the Congress candidates in the ongoing UP Assembly elections.
"Despite my intense desire, I am not able to be physically present among you this time. Please treat this as my 'personal' letter... Raebareli and Amethi have become an integral part of our lives. The credit for whatever we are today goes to you. You and I share a special relationship which is the biggest asset of my life," Sonia Gandhi wrote in the letter. 
Slamming the functioning of the Narendra Modi government, Sonia alleged that for the first time, a government is working against its own people. She also accused the central government of working for industrialists ignoring the interests of the poor people.
"The central government is deliberately trying to deprive people of welfare schemes. Have you ever seen a government which weakens its own people, works against its own people? This government is working for a handful of people, benefitting industrialists at the cost of the poor people," Sonia said.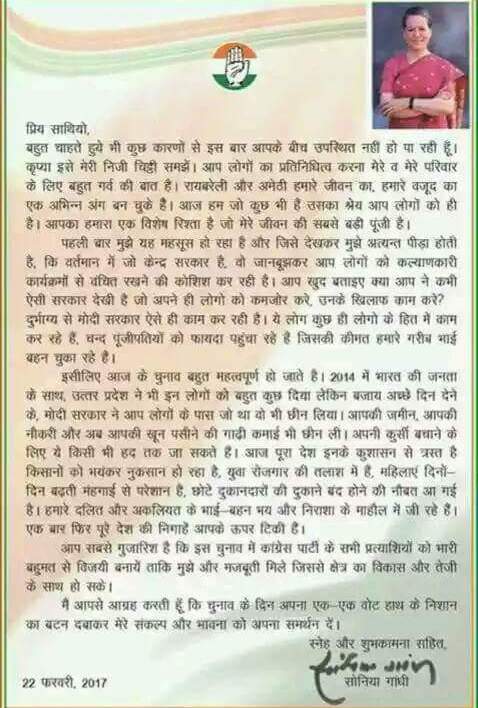 She also alleged that the people belonging to Dali and minority community have lost all hopes under Modi government. 
"In 2014, the people of India, including Uttar Pradesh, gave these people so much but instead of bringing in "acche din", Modi government snatched everything that you possessed...Our brothers and sisters belonging to Dalit and minority community are living in an atmosphere of despondency," she added.
Sonia Gandhi ended the letter by asking them to make Congress candidates victorious by huge margins to further strengthen her and ensure speedy development of the area.