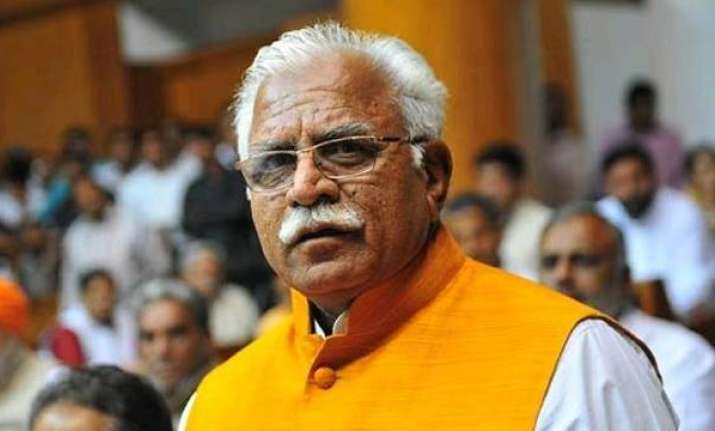 Chandigarh: Deeply saddened by the recent Jat agitation, the Haryana chief minister Manohar Lal Khattar on Tuesday announced that he won't be using 'Khattar' with his name anymore.
"I was a (RSS) pracharak till 1994 and no one knew my caste at the time. Even today, I don't like it when people use 'Khattar' after my name. I am just Manohar Lal. That is enough for my identity," he said.
The state of Haryana is currently going through a tough time with the gap between Jat and non-Jat growing apart rapidly, so much that the non-Jats have even warned of boycotting the Jats.
However, it should be noted that the chief minister had dropped his last name as soon as he took over his post in 2004. But, being an unofficial decision, it didn't gather much attention even though his name plate at his home does not have 'Khattar' written on it.
The unruly Jat agitation for quota demand, which resulted in loss of around 30 lives, forced the authorities in Haryana to impose curfews in several districts and also call in the army as protests turned violent. Shoot-at-sight orders were also issued in the city areas of Jhajjar and Rohtak, the worst affected districts by the crisis.