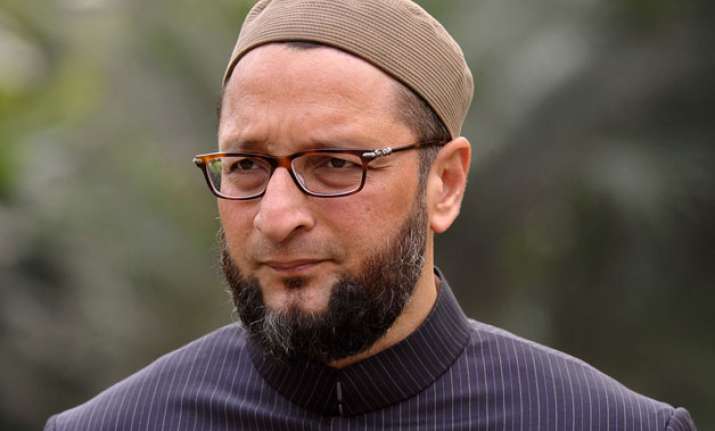 Mumbai: Amid high drama over MLA Waris Pathan suspension from the Maharashtra Assembly, AIMIM president Asaduddin Owaisi said that his party's MLA suspension will set a wrong precedent, and it was the first time in the history of India that a person was suspended for not saying a slogan.
"This is for the first time in the history of Indian democracy that an elected member has been suspended for not raising a slogan. Parliament and Assemblies are a forum for debates where sloganeering is not allowed," Owaisi told said.
"When the Prime Minister says he only follows the Constitution, where in the Constitution it is written that an elected member will be suspended if he does not shout a slogan?" Owaisi added.
While the Speaker has discretionary powers, a member can only be suspended if he uses unparliamentary language or indulges in unparliamentary behaviour, he said.
"Here a member is being forced to say something which the Constitution allows him not to say. That is his freedom of expression," he said, adding no law is violated if a slogan is not raised.
"We are heading into an age of darkness. By supporting the suspension motion, Congress and NCP, who call themselves secular, have been completely exposed," he said.
Taking a cue from Owaisi, who said he won't chant 'Bharat Mata ki Jai' even if a knife was put to his throat, Pathan yesterday said, "We will say 'Jai Hind' but not 'Bharat Mata Ki Jai' and there cannot be any compulsion."
Soon after this, Pathan was suspended from the Maharashtra Legislative Assembly for the remaining duration of the ongoing Budget Session. Minister of State for Home Ranjit Patil tabled a resolution seeking suspension of Pathan, which was passed unanimously.
Owaisi had made the remark while rejecting RSS chief Mohan Bhagwat's suggestion for chanting the slogan to infuse patriotism.
With PTI Inputs