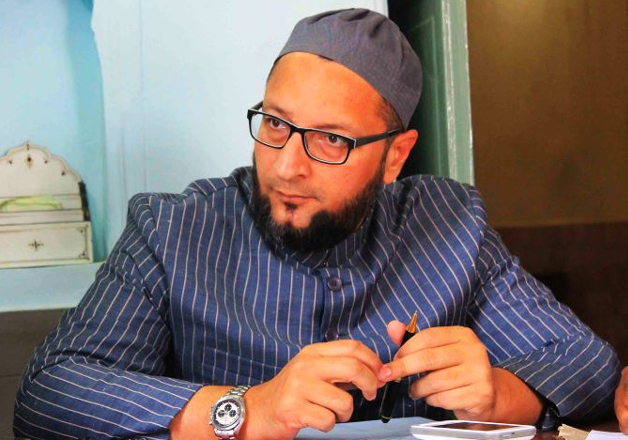 A Telangana court today acquitted AIMIM chief Asaduddin Owaisi, his brother Akbaruddin Owaisi (a state legislator) and three others in a case related to demolition of a mosque 11 years ago.
The three other legislators who were granted relief by a court in Sangareddy town are Ahmed Pasha Khadri, Mumtaz Ahmed Khan and Muazzam Khan.
All five were booked by the police on March 16, 2005, for obstructing officials from demolishing a mosque to facilitate road extension at Muttangi village.
Asaduddin Owaisi had surrendered before court on January 21, 2013, and was sent to jail after the court dismissed his petition for cancellation of the non-bailable warrant pending against him. The AIMIM chief was later granted bail in the case.
After the verdict was announced, Asaduddin Owaisi took to Twitter questioning Congress' reaction after this pronouncement.
He asked if the party will apologise for allowing the demolition of the Masjid without due process of the law.
Will Congi leaders have courtesy to apologise they where in power 2005 false case reg,they allowed masjid demolition w/o due process of law https://t.co/XG0SANECYH

— Asaduddin Owaisi (@asadowaisi) December 29, 2016