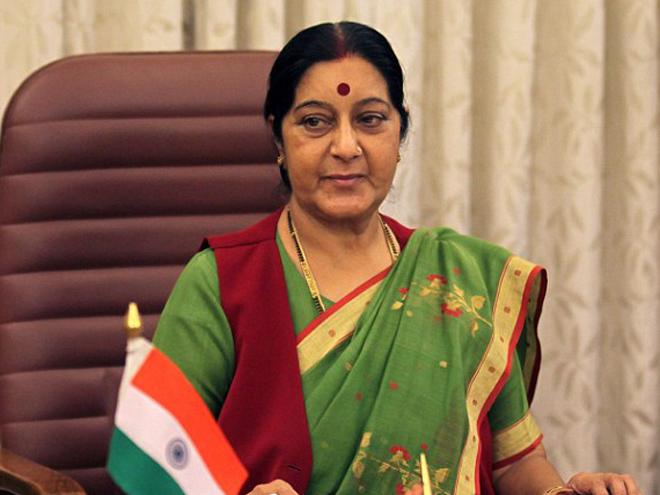 External Affairs Minister Sushma Swaraj on Wednsday said that Fifty radicalised Indian youth have crossed over to the "other side", but the Indian ethos and culture have ensured that the menace has not taken dangerous proportions in the country.
The issue of radicalisation is not limited to Jammu and Kashmir but other states as well and the entire world too, she said in the Lok Sabha. 
Responding to supplementaries during the Question Hour, Swaraj said 50 radicalised Indian youth have crossed over to the "other side". She, however, did not specify where they have gone.
She said the Centre has already launched an anti-radicalisation programme with states to ensure that the youths are not misled. The minister credited the "Indian ethos and culture for the minimal damage radicalisation has caused" in India.
She said secularism, the watchful eyes of parents and the belief that violence is not good, have helped the country. Swaraj told the House that India is set to host a conference of ASEAN nations on de-radicalisation but the venue has not yet been finalised.
Besides de-radicalisation, cross-border terrorism would be the other topic of the conference. Responding to a question, Swaraj said South China Sea was not the subject of the proposed event.
She said the government would consider the "positive" suggestion of Asaduddin Owaisi (AIMIM) that 'ulemas' (Muslim scholars) of ASEAN countries should also be invited as they have successfully helped check radicalisation in their respective nations.
Swaraj said in Lok Sabha that the additional security to Indian diplomats posted in conflict zones was based on the assessment of the security situation in different parts of the world, which is dynamic as the threat levels keep changing.
"With the approval of the host government, the government of India has been arranging additional security for its missions and posts which it considers under a higher level of threat and risk," she said.
"Additional security may include deployment of India-based or locally hired security guards," she added.
As per the international law, it is the responsibility of the host country and its government to provide security for foreign diplomatic facilities, the minister said.