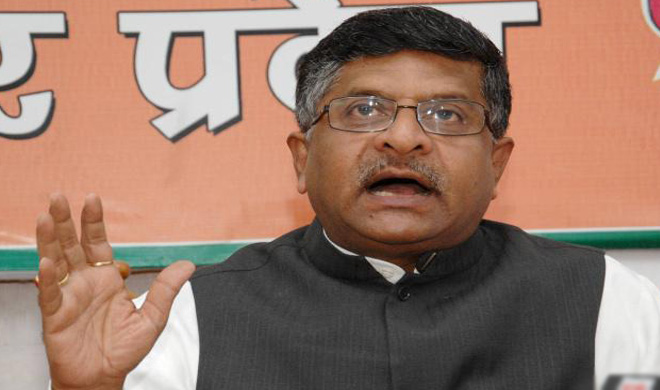 The central government today informed the Parliament that there are 4,432 vacancies of judges in subordinate courts in the country as on December 31 last year.
Minister for Law and Justice Ravi Shankar Prasad informed the Rajya Sabha that 2,447 new court rooms were under construction.
 He also assured the House that the government was concerned about improving the condition of subordinate courts in the country.
"As per information made available by the High Courts, the sanctioned strength and working strength of judges/judicial officers in subordinate courts stood at 20,502 and 16,050 respectively as on December 31, 2015. There were 4,432 vacancies.
"At the same time, 16,513 court halls/court rooms were available for subordinate courts and 2,447 court halls/court rooms were under construction," he said in a written reply.
Replying to supplementaries, he said the primary responsibility for development of infrastructural facilities for subordinate courts rested with the state governments and the High Courts execute the projects.
"I will ensure that work is speeded up on the construction of new courts. We would want the condition of subordinate judiciary to improve," Prasad said.
To augment the resources of state governments, a centrally-sponsored scheme for development of infrastructure facilities for judiciary has been in operation since 1993-94 and financial assistance to the tune of Rs 5,350 crore has been provided under it to states and UTs since inception.
"Ever since the NDA government came to power, a total of Rs 1,900 crore has been released under the scheme in the last two years," he said.
Prasad said during a joint conference of chief ministers of states and chief justice of high courts held in April last year, it was resolved that the chief justices and the chief ministers shall institute a mechanism for regular interaction among themselves to resolve issues, particularly those relating to infrastructure and manpower needs and facilities for the judiciary.