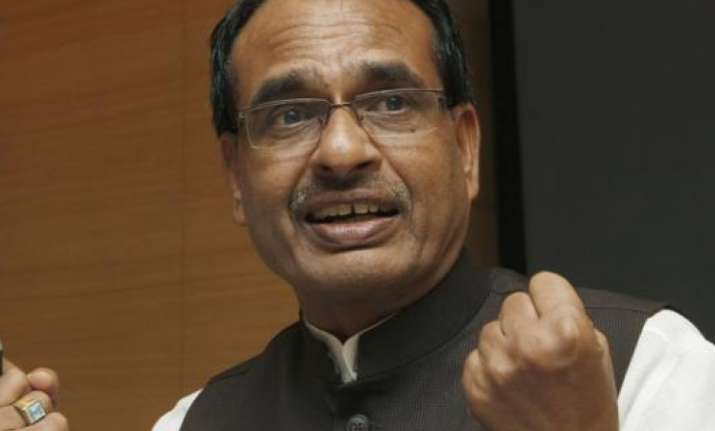 Madhya Pradesh Chief Minister Shivraj Singh Chouhan on Monday said the state government had deposited over Rs 35,000 crore into the accounts of farmers as part of various state-run schemes in the last one year. 
He was speaking at a "Kisan Mahasammelan" organised here on Sunday where he distributed approval letters to beneficiaries of various state and Central welfare schemes. 
"Financial assistance of about Rs. 35,000 crore under various schemes has been deposited in the bank accounts of farmers in Madhya Pradesh during the last one year," Chouhan said. 
It is pertinent to mention here that MP CM's comments came after PM Narendra Modi recently revised the minimum support price (MSP) for farmers.
Chouhan said that the state government had carried out the "impossible" work of connecting the Kshipra River with the Narmada in order to enhance irrigation facilities. 
He also initiated the distribution of insurance claims of over Rs 552 crore to 1.06 lakh farmers of Dewas district for Kharif-2017. 
During the farmers congregation, MP CM also gave out sanction letters, valued at Rs 25.26 crore, to 2,105 beneficiaries under the Pradhan Mantri Gramin Awas Yojana. 
Mukhya Mantri Bijlee Maafi Yojana certificates and gas connections under the Pradhan Mantri Ujjwala Yojana were also given out to beneficiaries. 
It may be recalled that elections to the Madhya Pradesh Legislative Assembly will be held later this year to elect members of the 230 constituencies in the state.
(With PTI inputs)