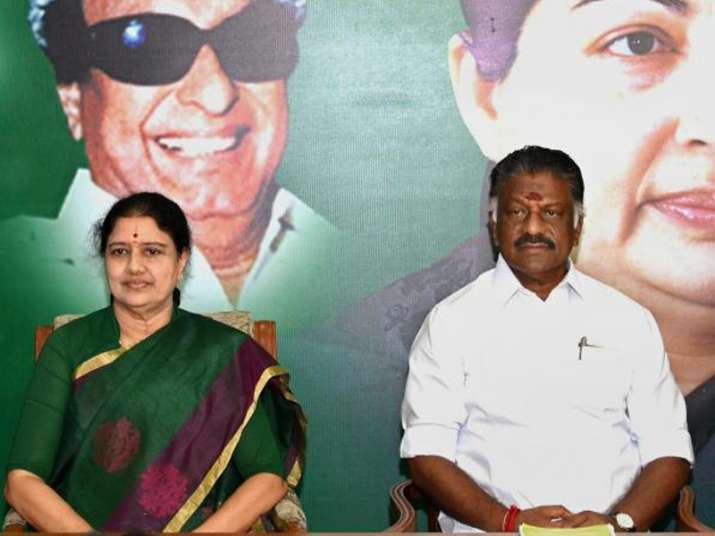 The past 24 hours or so have seen some strong activity in Tamil Nadu over efforts to bring together the two warring factions of the AIADMK in a bid to claim the legacy of former Chief Minister J Jayalalithaa.
The developments follow Crime Branch of Delhi Police booking TTV Dinakaran, nephew and deputy of jailed leader Sasikala for allegedly trying to bribe the Election Commission to secure the frozen 'Two Leaves' election symbol.
Former Tamil Nadu CM O Panneerselvam has now said that he was ready to unite the AIADMK provided the 'family of Sasikala is kept out of the party'.
"The basic condition is that family members of Sasikala should not be in the party," former AIADMK MP and Panneerselvam confidant KC Palaniswamy said.
It is also said that Panneerselvam faction has made it clear that he will be made the General Secretary of the AIADMK as well as Chief Minister while incumbent Chief Minister K Palaniswami, a Sasikala backer, can be his deputy.
"The nominees for other party posts can be negotiated," Palaniswamy said.
The developments comes in the backdrop of last night's meeting between the leaders of both the factions. The late-night meet was chaired by Electricity Minister K Thangamani.
The Election Commission had frozen the 'Two Leaves' election symbol ahead of the RB Nagar assembly bypolls, the seat represented by later CM J Jayalalithaa. The poll body had to postponed the election as it found that voters were bribed with cash from the leaders of Sasikala camp which fielded Dinakaran from here.