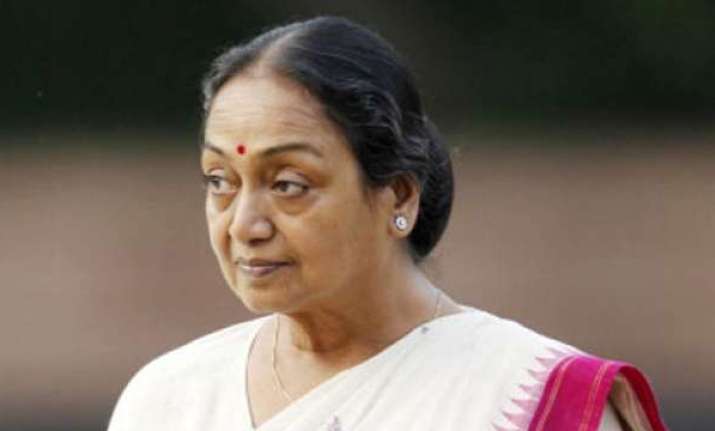 Former Lok Sabha Speaker and Opposition presidential candidate Meira Kumar today termed the July 17 contest an "ideological war" and appealed to all legislators across India to support her candidature. 
 "The 17 opposition parties unanimously made me their presidential candidate. They believe that I should be at the centre of the ideological war," Meira Kumar told media persons.
The opposition parties followed different political ideologies in their respective states, but they all trusted her, Kumar added. 
"I appeal to all political parties to listen to their inner voices and support me. It is a tough fight to keep the country intact, to keep the respect of the Constitution and to keep the respect for all communities," Kumar said. 

 

The former Lok Sabha Speaker, who met opposition legislators of all Northeastern states here, said that the post of President was not a mere symbolic post but is the top most authority of the country. 
"Yes, as per the Constitution, the President works on the advice of the Council of Ministers. But the President's moral authority is very strong. Nobody has that authority. He also keeps a watch on every development," she added.  
Asked about Bihar Chief Minister Nitish Kumar's decision to support the NDA candidate, the senior Dalit Congress leader said such things happen in politics and there is nothing new in it. 
In Shillong, Meghalaya Opposition party the United Democratic Party today announced tat its leaders would attend NDA presidential nominee Ram Nath Govind.
(With PTI inputs)