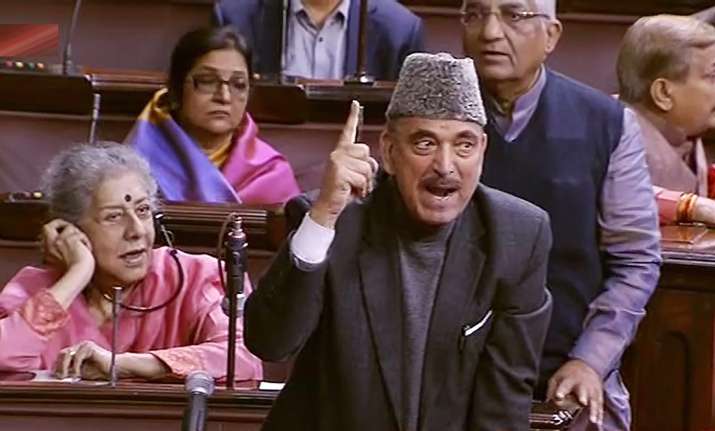 Facing opposition ire after he disallowed their adjournment notices, Rajya Sabha Chairman M Venkaiah Naidu today said his intention behind long adjournments was to promote a sense of collective responsibility among members to minimise forced disruptions.  
He also expressed concern over the "negative public perception" that was being created by these disruptions which were adversely impacting the image and credibility of the House. 
Naidu's remarks came after the Rajya Sabha was adjourned twice till late afternoon today due to protests by opposition members including those from the Congress and the Trinamool Congress, who alleged that their voice was being "muzzled".  
Later, they boycotted the remaining day's proceedings and also wrote to the Chairman expressing their anguish. They were protesting apparently against the adjournment of the House straight till 2 PM, minutes after it had assembled at 11 AM, thereby doing away with the Zero Hour and the entire Question Hour when issues of public importance are raised.  Naidu said he was committed to allow all members to raise any issue as per rules and procedures and "none should have any misgiving about that." 
Apparently pointing to the opposition leaders, he said some members have not properly understood his concern and anguish over the functioning of the House.  
"My intention in doing so is to promote a sense of collective responsibility in minimising or doing away with such forced frequent disruptions. When members and parties realise that they would ultimately be the losers of such disruptions and adjournments, they would talk to each other and enable better functioning of the house," he said in the House in the afternoon. 
"I realise some members have perhaps not properly understood my concern and anguish over the functioning of the House. I would like to reiterate again that it would be my commitment to allow any issue to be raised by anybody as per rules and procedures and nobody should have any misgivings about that," he said. 
The Rajya Sabha Chairman said he was deeply concerned with the "negative public perception of this august House" on account of forced adjournments and that too quite frequently over the years. 
Noting that the disruptions "frequently follow a pattern", he said it was aimed at not allowing the House to function smoothly, come what may. 
"In this era of TV explosion, such frequent adjournments are adversely impacting the image and credibility of this house," Naidu said. 
Naidu poured out his anguish hours after opposition members led by Leader of Opposition Ghulam Nabi Azad and Derek O'Brien of TMC protested over the long adjournments. 
Azad said the Chairman's action was against the established rules, regulation and procedures and alleged that "nobody can run the House according to his whims".  "Let every one speak for one minute only," he said, adding "our voice is muzzled outside and even inside." Several other opposition members were also on their feet, demanding debate over a notice moved under rule 267 that was earlier rejected by the Chair.
Jaitley condemns Opposition's Rajya Sabha boycott 
Leader of Rajya Sabha and Union Minister Arun Jaitley accused the opposition of trying to "manufacture an issue where none existed". 
"What opposition parties have done in Rajya Sabha is absolutely unprecedented. The Congress and some other parties have tried to manufacture an issue where none existed," the senior BJP leader told reporters in the Parliament Complex.  
Government sources have claimed that the opposition parties deliberately wanted to disturb proceedings.  Jaitley said the opposition parties could have raised any issue during the discussion on the motion of thanks to the president's address, which had started in the House yesterday and was continuing, and then during the debate on Union Budget. 
There is a huge opportunity in a systematic manner to discuss all political and economic issues this week, he said.  "Instead of doing that if repeatedly ruled are to be violated and everyday an effort is made to get the House adjourned by disturbances, then it is obvious they don't want an organised and systematic discussion in the House," he said.