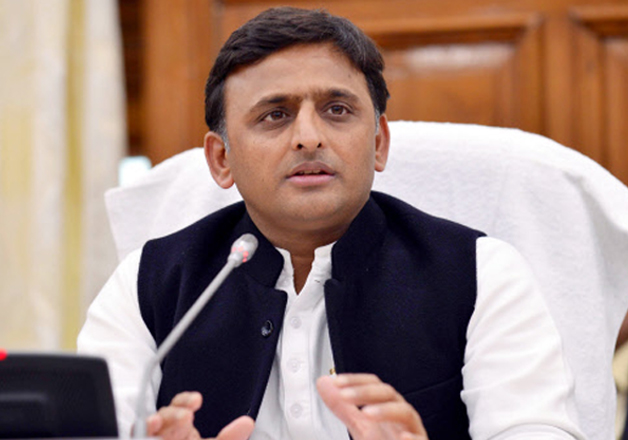 Uttar Pradesh Chief Minister Akhilesh Yadav today said he is 'not aware' of any attempt at forming a coalition with other parties ahead of the Uttar Pradesh Assembly polls.
"I am not aware if coalition has started or not. I also don't know what is being discussed. If a coalition is formed, political parties have to decide themselves who will lose or gain," he told reporters after start of his 'Vikas Rath Yatra' here.
He, however, added that the Samajwadi Party "is open to join hands with any party to form a secular government".
"We are open to alliance with any party to form a secular government in the state," the CM said.
Akhilesh was also quick to mention that any decision on forming alliance will be taken only by the Samajwadi Party supremo Mulayam Singh Yadav. 
"National president will decide what is to be done. He will take decision after giving due thoughts," he said.
Congress election strategist Prashant Kishore had recently met Mulayam in Delhi, triggering speculation of a 'mahagathbandhan' (grand alliance). 
SP's silver jubilee celebration on November 5 is likely to be attended by former prime minister HD Deve Gowda, RJD chief Lalu Prasad, RLD chief Ajit Singh and some others. 
Pointing out the presence of Mulayam and state party president Shivpal Yadav at the yatra flag-off, Akhilesh said, "Though (minister) Azam Khan and (expelled SP leader) Ramgopal Yadav, were not present today, their blessings are with me." 
On differences in the party, the CM said, "As yatra will continue, all differences will sink and all samajwadis will come togehter." 
"I am not angry with anyone and I think no one is angry with me too," Akhilesh said when asked about his strained relations with Shivpal. 
He also exuded confidence that the minority community would support the SP and help it come to power. 
The CM's wife, who was present with him in the 'rath', said Akhilesh who was labelled as a "trainee" has done tremendous work in the state. 
"If a 'trainee' CM could initiate a number of development projects, people should think what he could do when he becomes CM for the second time," she said, adding the support of youths for the yatra is "overwhelming". 
Uttar Pradesh will go to polls early next year.