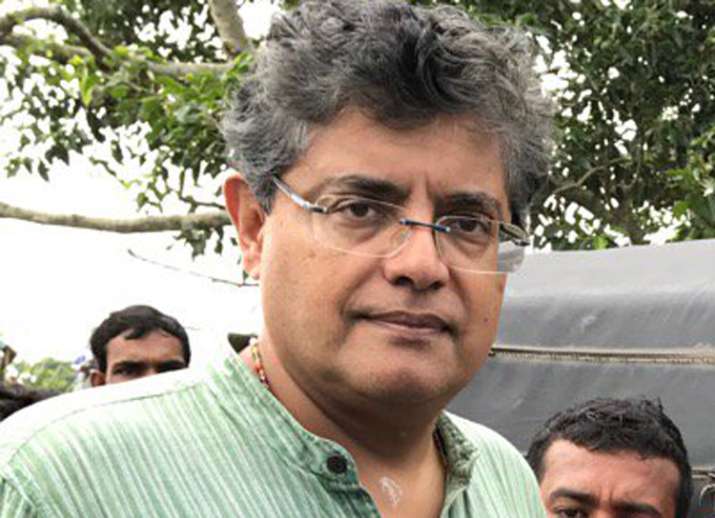 As Odisha's ruling Biju Janata Dal (BJD) today hit the road in protest against the hike in petrol and diesel prices, its MP Baijayant Jay Panda took to Twitter to condemn the violence and vandalism by the party workers. Panda, who in recent months has commented on party affairs through newspaper articles and social media, was in May removed from the post of spokesperson of the BJD parliamentary party.
As normal life was disrupted across Odisha and sporadic violence reported during a strike called by the ruling BJD, Panda commented on a video posted by Odisha TV, where BJD activists resorted to vandalism and misbehaved with a woman in public view.
"This isn't the party I assisted NP (Naveen Patnaik) to found 20 yrs ago. I'm ashamed & angered by this. Biju babu (Biju Patnaik) wd've been too. Armchair strategists must go," Panda said. 
Hours before this tweet, he had also dissociated and condemned a reported incident where BJD activists did not allow an ambulance to proceed during the strike. 
"Shameful. I dissociate from & condemn this (I can't on party's behalf since I'm no longer the spokesperson). These goons must face action," he tweeted. 
Panda was removed from the post of spokesperson of the BJD parliamentary party in May. He was removed following his tweet before the Odisha ministry reshuffle where he cautioned about possible resentment if the party reshuffled ministers without representation of all districts.
Several news reports and commentators speculated his closeness to the Bhartiaya Janata Party (BJP) for his removal from the post.
Normal life in Odisha hit by BJD's hartal 
Normal life was disrupted during a five- hour 'hartal' called by the ruling BJD to protest hike in petrol and diesel prices. Shops, business establishments and several educational institutions remained shut in Bhubaneshwar and elsewhere in the state during the 'hartal' from 7 am to 12 pm. 
Train services were also affected for some time as BJD activists staged rail roko at some places including at Berhampur and Puri, official sources said. 
Hartal supporters picketed and put up road blockade at major junctions in the state capital by burning tyres. 
Several activists carrying sticks were seen preventing people from moving on roads. Several vehicles were attacked with sticks and stones at some places and damaged, while the picketeers allegedly heckled commuters in some localities here, the sources said. 
Ambulances were stopped at some places and asked to take different routs though BJD had called for a peaceful hartal keeping essential and kept emergency services like hospitals out of its purview. 
Apart from the state capital, the impact of the hartal was felt at Khurda, Puri, Berhampur, Cuttack, Bhadrak, Kendrapara, Jharsuguda, Sambalpur, Balasore and other places. 
BJD spokesperson Sanjay Dasburma said the party has launched the agitation to protest against the steep hike in the price of petrol and diesel despite a slide in crude oil price in the international market.