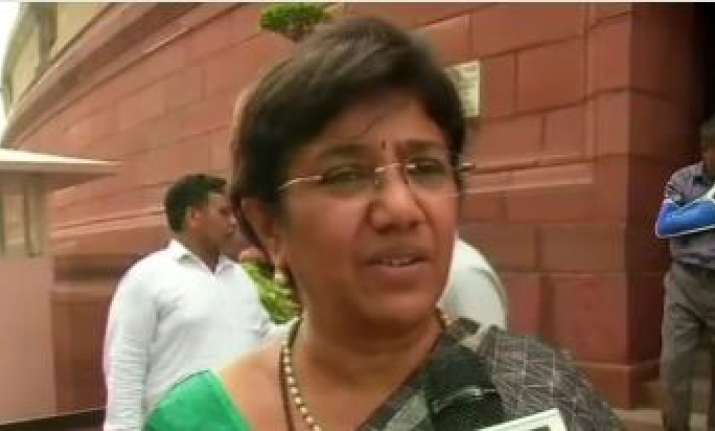 On reports of her being opposition candidate for Rajya Sabha Deputy Chairman election, NCP MP Vandana Chavan on Tuesday said nothing has been decided yet.
"I would be very happy if any woman is elected as Deputy Chairman of Rajya Sabha, but nothing has been decided yet. Opposition meetings are going on, we should wait," ANI quoted Chavan as saying.
Janata Dal (United) MP Harivansh is likely to be the NDA candidate for the post of Deputy Chairman of Rajya Sabha, sources said on Monday. On August 9, at 11 am, the election for the post will be held. On August 8, before noon, the nomination papers will have to be filed.
Earlier, Chairman M Venkaiah Naidu had suggested that the deputy chairman should be elected by consensus. However, now, it appears an election would take place for the post. 
Following the retirement of P J Kurien in June this year, the post of the Deputy Chairman has been lying vacant. Kurien was elected to RS on a Congress ticket from Kerala.
(With inputs from agencies)