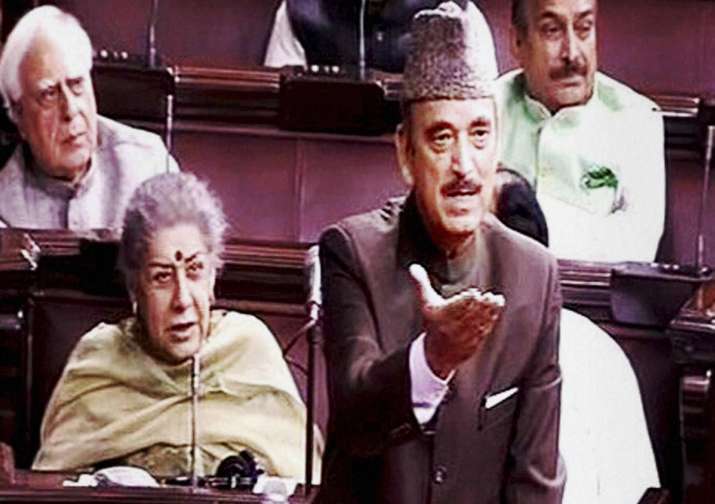 Rajya Sabha today witnessed a sharp clash after Leader of Opposition Ghulam Nabi Azad's apparent comparison between the deaths during demonetisation "crisis" and the Uri terror attack casualties, which the ruling side termed as "anti-national" and wanted an apology from Congress. 
"Lot of people have died because of demonetisation. The count has gone up to 40. Even half this number of people were not killed in Uri because of terrorism. Twice the number of deaths due to the Uri attacks have now died because of the government's wrong policy," Azad said in his attempt to draw the government's attention to hardships being faced by people after the ban on Rs 500 and Rs 1000 notes. 
Heated exchanges broke out between Treasury and Opposition benches after Azad's comments.
19 Army personnel were killed in an attack by alleged Pakistani terrorists at Uri base in September. 
"Who should be punished" for the death of these 40 people which occurred due to "wrong policy" on demonetisation, he asked and added that "millions of people are troubled. BJP and Government is responsible." 
This comment by Azad drew massive protests from BJP members with Information and Broadcasting Minister M Venkaiah Naidu saying the remarks are "anti-national". 
An angry Naidu said Pakistan would use these comments against India and that Congress should apologise for it.
"You cannot compare this with Pakistan. He (Azad) said that the number of people who died are worse than terrorist killing...You are giving a certificate to Pakistan," he said.
He also requested Deputy Chairman P J Kurien to expunge the remarks. 
Azad, however, said that he was only drawing attention to the number of deaths. 
Chaos followed and the House was prematurely adjourned for the day, minutes past 3 PM.