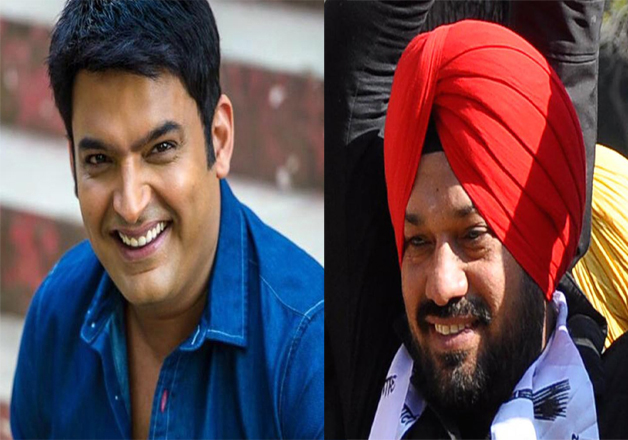 Ace comedian Kapil Sharma, who has become a household name after giving some hit comedy shows, shares great camaraderie with cricketer and politician Navjot Singh Sidhu. But, ahead of Punjab Assembly elections, the actor has raised his support to Aam Aami Party Punjab convener Gurpreet Singh Waraich, also known as Ghuggi.
The actor released a video in which he was seen saying that he didn't support any political party but Ghuggi has a good thinking adding that people should always vote for a deserving candidate who can work for the welfare of the society.
He also made appeal to cast their votes with sincerity and also requested people to give power to a deserving candidate so that the future of the coming generation becomes better.
Kapil also wished good luck to Ghuggi.
Kapil Sharma endorses AAP's Gurpreet Singh Waraich ! Must watch & RT. pic.twitter.com/uIqe1fImjK

— AAP (@AamAadmiParty) February 1, 2017
Interestingly, Navjot Singh Sidhu who is the part of Kapil's popular show 'The Kapil Sharma Show' is also busy in campaigning in Punjab. The politician has joined hands with Congress but Kapil didn't speak a word about him. On the other hand, he praised Ghuggi urging people to vote for him.
Is this going to create differences between Kapil and Sidhu?
Ghuggi who has worked in many films like 'Singh is Kinng' and 'Humko Deewana Kar Gay' became the member of AAP in February 2016. He is fighting the election from Batala constituency.