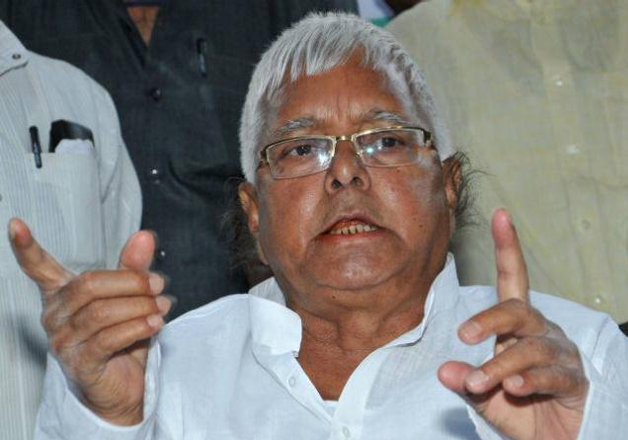 At a time when the flood situation in the state is worsening by the day, claiming at least 19 lives and leaving millions marooned, Rashtriya Janata Dal (RJD) chief Lalu Prasad Yadav said yesterday that 'people marooned by the swollen Ganga river should feel fortunate to have received the Gangajal at their doorsteps'.
"Not everybody gets Gangajal in his home, you are lucky. Ganga will save everyone," Lalu, who yesterday visited Maner on the outskirts of Patna to take a first-hand stock of situation, said.
Expressing concern over loss of life, property and crops in the last one week, Lalu urged Prime Minister Narendra Modi to provide assistance to Bihar in dealing with the 'worst' floods in decades.
"Flood situation in Bihar is worse than the 1975 floods. PM Modi should give attention to it," Lalu told reporters here, hours after Bihar Chief Minister Nitish Kumar met the Prime Minister in Delhi and informed him about the grim situation in the state.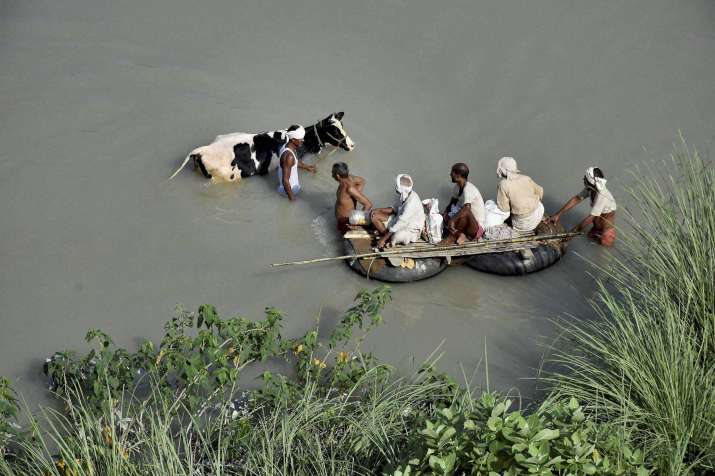 Lalu Prasad, whose RJD makes up Bihar's ruling 'grand alliance' along with JD(U) and Congress, said he has requested the state government to make available nutritious and hygienic food in all flood relief camps it has set up.
The RJD chief said that he has also requested the state government to arrange adequate cattle fodder as thousands of people displaced by the floods are accompanied by their cows, buffaloes, goats.
Over one million people have been affected by floods and the situation is grim in 12 districts, Lalu Prasad said.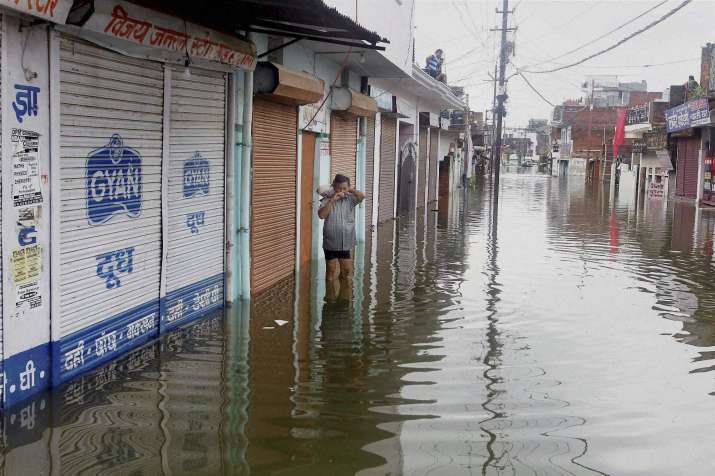 The Ganga and other major rivers have submerged vast swathes of the state, forcing thousands from their homes.
The disaster has so far claimed 19 lives, including 11 in Bhojpur district alone.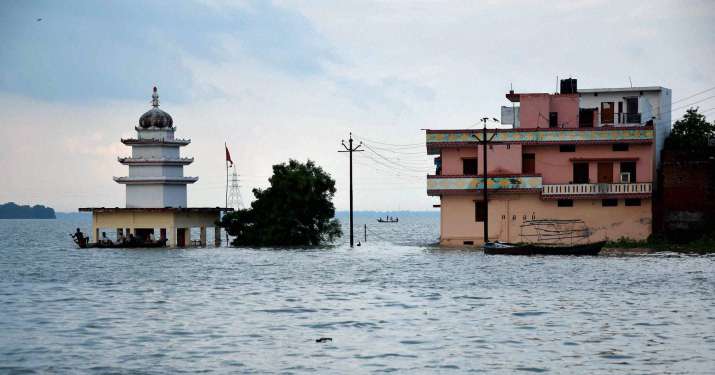 Over a dozen teams of the National Disaster Response Force and the State Disaster Response Force have been deployed in the flood-hit districts.
Officials said standing crops worth crores of rupees have been damaged and road communication at several places has been disrupted.