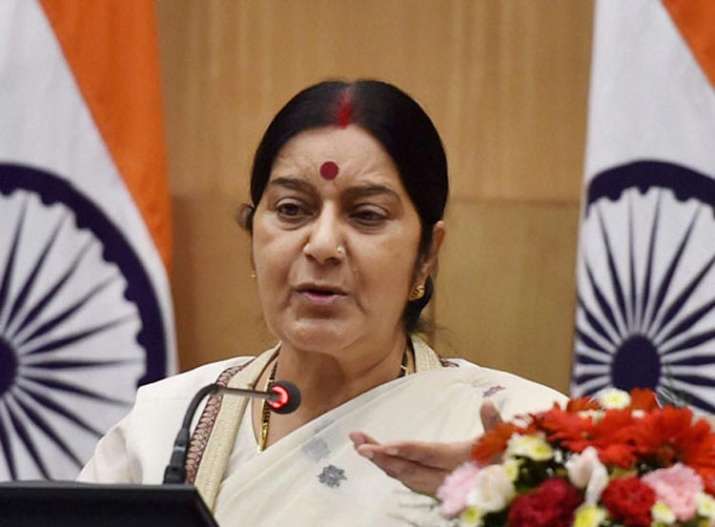 External Affairs Minister Sushma Swaraj, who tweeted yesterday about her kidney failure, has received prayers and good wishes for her speedy recovery from all quarters. A number of people including a traffic constable of Madhya Pradesh Police has offered to donate one of his kidneys to her. 
I wish to donate one of my kidneys to Sushmaji," 26-year-old Constable Gaurav Singh Dangi told PTI.  
Swaraj today said she has "no words to express deep sense of gratitude" to those who offered to donate their kidney. 
Dangi, who is serving as the traffic constable since last three-and-a-half years, said  he "got worried about her health" when he came to know that her kidneys have failed and needs a donor. 
"If after medical examinations my kidney is found fit for transplant then I will donate one to her," said Dangi, a resident of Tiharka village under Niwadi tehsil in Tikamgarh district.  
Asked why he wanted to donate kidney to Swaraj, he said: "I am impressed by her work. She is our External Affairs Minister and a good leader. Therefore, I have decided to donate my kidney to her and also made an offer through Twitter." 
As soon as Swaraj, known for helping people in distress, tweeted about her health condition yesterday, a large number of people on twitter wished her speedy recovery with some even offering to donate kidney to her. 
"My heartfelt thanks for your kind words and good wishes. Some friends have also offered their kidneys for my transplant. I have no words to express my deep sense of gratitude towards them. With your good wishes and Lord Krishna's blessings, I will be able to come out of this situation," she said in a series of tweets. 
In a twitter post, Swaraj had yesterday said she was admitted to the AIIMS due to kidney failure and has been undergoing tests for a transplant. 
"Presently, I am on dialysis. I am undergoing tests for a Kidney transplant. Lord Krishna will bless." she had tweeted.  
She was admitted to AIIMS on November 7 and is being monitored by a team of doctors.