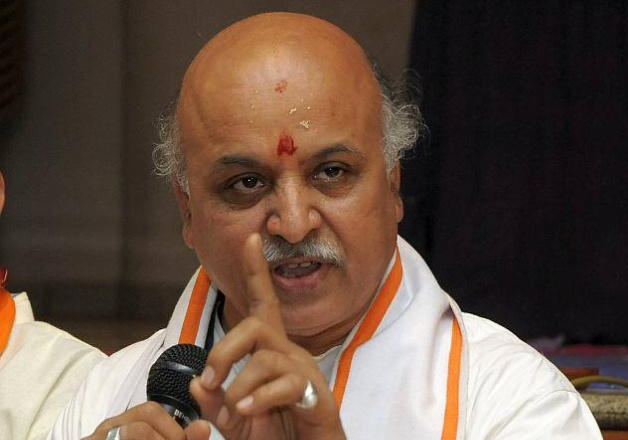 Firebrand Vishwa Hindu Parishad (VHP) leader Pravin Togadia has said that the outfit will not launch any agitation to build a grand Ram Temple in Ayodhya till assembly polls in Uttar Pradesh get over next year.
He, however, said that the VHP is committed for constructing a mammoth Ram Temple at the site where the 16th century Babri mosque was razed in December 1992.
"(A grand) Ram temple in Ayodhya will be constructed. It is a fact," he said.
VHP activists who brought down the Babri mosque built on its ruins a makeshift Ram temple which is open to pilgrims. The VHP has always said it plans to erect a grand Ram temple there.
Togadia's remark holds significance as the BJP has already made it clear that Ram Temple issue is not on its agenda in run up to the UP Assembly polls slated for early next year.
"The issue of constructing a Ram Temple is in our manifesto and remains one of our core issues, but it cannot be used for canvassing votes," BJP's Uttar Pradesh unit chief Keshav Prasad Maurya had said recently.
The BJP has often raked up the issue of the Ram Temple to gain political mileage ahead of polls in Uttar Pradesh.
The movement to construct a grand Ram Temple gained momentum earlier this year when BJP MP Subramanian Swamy moved the Supreme Court seeking construction of Ram Temple at the disputed site in Ayodhya.