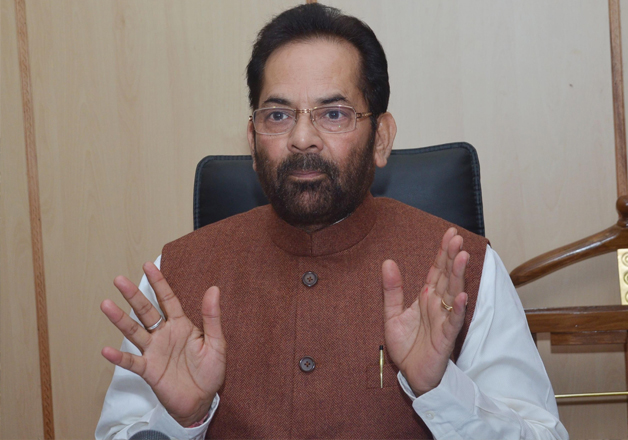 The central government today dismissed Congress party's demand for convening a special session of Parliament to declare Pakistan a 'terrorist state'.
Union Minister Mukhtar Abbas Naqvi said that there is 'no logic' in it and asserted that India's security is in safe hands with Narendra Modi at the helm of affairs. 
"We are ready for a discussion and debate on the matter in Parliament. But convening a special session to discuss the issue...There is no logic in it. There is no discussion on convening a special session at our level," he said.
"There will be no weakness (in dealing with Pakistan-backed terrorism)," he added. 
On Congress' criticism of External Affairs Minister Sushma Swaraj that she did not pitch for imposing economic sanctions on Pakistan during her address at the UNGA, he said, "The NDA government knows what should be said in the country's interest better than the opposition party."
The Minister lauded Swaraj for her "very good" speech at the United Nations General Assembly (UNGA) yesterday, saying "it exposed the nexus between Pakistan and terrorists". 
He said the world is listening to the "cacophony of terrorism" emerging from Pakistan and asked it to either "break ties with terror or get disintegrated". 
Congress had yesterday demanded that a special session of Parliament be convened to declare Pakistan a terrorist state in the wake of the Uri terror attack. 
It also alleged that the Narendra Modi government has responded only with catch phrases and through rhetoric since the attack took place and favoured withdrawal of the Most Favoured Nation Status to Pakistan and imposition of economic sanctions on it.