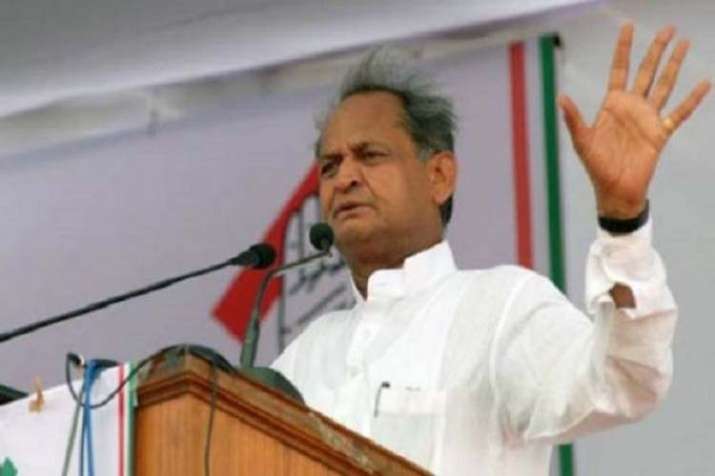 Rajasthan Chief Minister Ashok Gehlot on Thursday said the newly-formed Cabinet will meet in Jaipur on Friday, the foundation day of the party. He asserted that there were no differences within the state Congress over portfolio allocation.
It was a well-thought out exercise and has been welcomed by the people, he said while justifying the allocation of portfolios. In an exercise late Wednesday night, Chief Minister Gehlot kept nine departments, including the key finance and home, with himself.
The first meeting of new Rajasthan state Cabinet will be held on December 28, which is the Congress foundation day, and the new government would make a good start on this day, informed the CM.
He also rejected claims that there were differences within the state Congress over portfolio distribution and said a united Congress will help provide good governance in the state.
"We have taken a well-thought out decision, which the people have welcomed," he told reporters when asked about alleged differences within the state Congress over portfolio allocation.
He also brushed aside criticism over alleged delay in Cabinet formation, saying "It takes two-three days in Cabinet formation and the portfolios were handed over within two days in the state" 
The BJP government, he alleged, had "blocked" several big decisions of the previous Congress government and said his party would not emulate them.
"We won't block any good decision of the outgoing Raje government. The good work of the Vasundharaji's government, we will not block them in public interest."
He said his government will take up all projects that can improve infrastructure and address problems of water, electricity, education, health and road. "Our endeavour would be to provide growth in the state at a fast pace."
Gehlot said the state Congress had already started preparations for the Lok Sabha elections 2019 and a meeting with PCC chief Sachin Pilot and AICC general secretary in-charge for the state Avinash Pande has already taken place.
He also expressed hope that a 'maha gathbandhan' (grand alliance) of opposition parties would soon be formed to take on and defeat the BJP, which he claimed was working to satisfy "public perception" and not doing any sincere and concrete work.
Prime Minister Modi has been claiming that farmers' income will be doubled by 2022, but his mandate is only till May 2019, Gehlot said. "And it (the farmers' income) should have risen by at least three-fourths by now." 
(With PTI inputs)