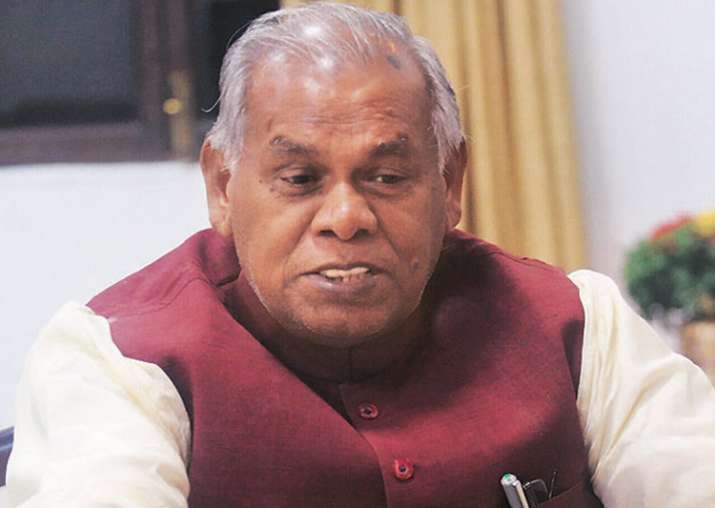 Former Bihar CM and Hindustani Awam Morcha (Secular) chief Jitan Ram Manjhi today said that Janata Dal (United) President and Chief Minister Nitish Kumar was not sacking his deputy Tejashwi Yadav 'to save his chair'.
"Serious allegations have been made against Tejashwi Yadav and even CBI has named him in the FIR. He should have resigned himself," Manjhi said.
"And his party people said that he won't resign but Nitish Kumar gave four-day time to him to keep his side. Nitish Kumar should have immediately sacked him as it was the only option. But he did not sack him to save his chair," he added.
The former Chief Minister also said that he was asked to resign when a case was lodged against him in a degree scam. "If Nitish Kumar has zero tolerance on corruption he must act immediately and sack him," Manjhi said.
The RJD is a coalition partner in Nitish Kumar's government. While the RJD has 80 MLAs, the JD(U) has 71 legislators. The Congress' 27 MLAs are also the part of the ruling 'Grand Alliance'.
Tejaswi is at a centre of a row after his name was figured in an FIR registered by the CBI in a corruption case. The FIR also included the names of his parents Lalu and former CM Rabri Devi. The opposition has been demanding the resignation of Tejaswi following the FIR and even questioned the integrity of Nitish over his stated stand of maintaining zero tolerance against corruption.
Manji further demanded that the children of the upper caste poor should also get reservation in the education system. "The poor should not be identified on the basis of caste. We demand that the reservation should be given to the poor children coming from the upper caste," Manjhi said.
He also demanded Bharat Ratna for famous Bhojpuri folk writer Karpoori Thakur and mountain man Dashrath Manjhi.
With IANS Inputs