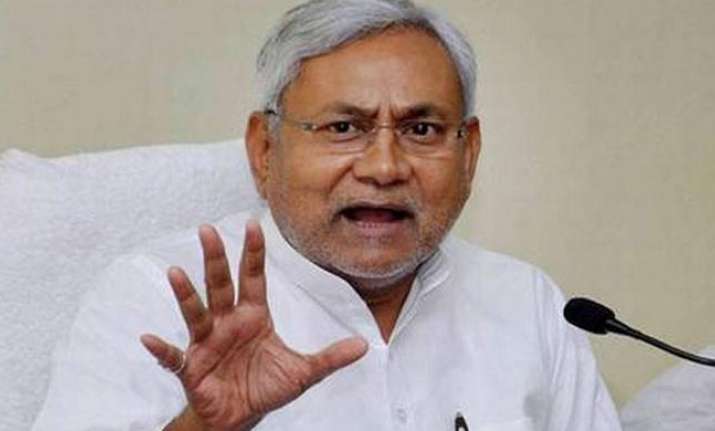 The cracks in the ruling Mahagathbandhan in Bihar resurfaced on Sunday as state chief minister Nitish Kumar lashed out at the Congress, saying that the party alone was responsible for the current mess in the Opposition. 
"The idea of a Sangh-mukt Bharat cannot fructify without taking all Opposition parties into confidence. The Congress alone is to blame for the current mess in the Opposition fold…," he said. 
Nitish also said that it was because of the Congress that they could not have an alliance in Uttar Pradesh and Assam, and that it "did not take us into confidence during the presidential polls as well". 
The Indian Express, in its report, cited party sources saying that Nitish is upset over remarks made by Congress leader Ghulam Nabi Azad whose reference, in the context of the presidential elections, to "some persons having different ideologies" is being interpreted as an indirect attack of the JD(U) chief.
Breaking from the Opposition, Nitish was the first to openly declare his support for the NDA's presidential candidate, Ram Nath Kovind, the former Bihar Governor. 
According to the report, sources said the JD(U) had called Sunday's meeting with the "special objective" of sending across its "message of displeasure" with the Congress. 

 

A news channel cited sources saying that the Bihar CM also accused the Congress of "dumping Mahatma Gandhi's ideology", adding that he had nothing to learn from the grand old party. 
During the meeting, Kumar did not refer to the BJP or Prime Minister and his policies. "Mein kissi ke peechhe-peechhe nahin chalta, balki apni nitiyon par kayam rahta hoon (I am not the one who follows others, I follow my policies)," he said. 
"Even when I was part of the NDA, I took strong initiatives for the welfare of minorities…," he added.