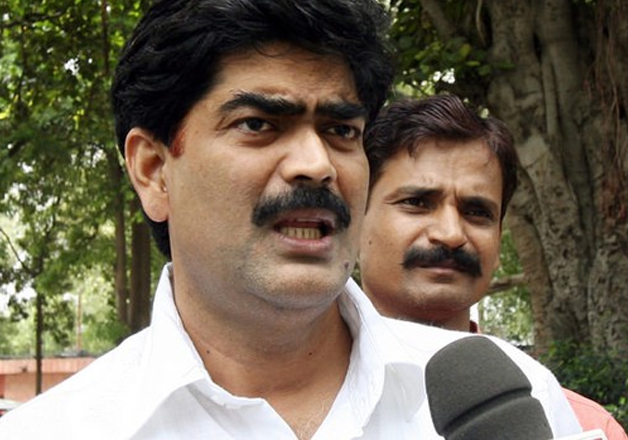 The Bihar government today filed a plea in the Supreme Court today challenging the bail granted to gangster-turned-politician Mohammad Shahabuddin's earlier this week in Rajiv Roshan murder case.
Earlier today, another petition was filed by Chandrakeshwar Prasad, who has alleged that his three sons were murdered on the orders of the former RJD MP.
Mr Shahabuddin, a leader of Lalu Yadav's Rashtriya Janata Dal (RJD) - which co-governs Bihar with Nitish Kumar - walked out of jail on the weekend after 11 years. He faces 40 cases, including murder, kidnapping and extortion.
Acting on his behalf, senior advocate Prashant Bhushan told the apex court that the release of Shahabuddin was a mistake by the Patna High Court.
Bhushan also told the Supreme Court that a free and fair trial is not possible till Shahabuddin is out in open. "Witnesses won't depose against Shahabuddin out of fear," he said.
"I didn't ask for 'chanda' (donation) as Shahabuddin is saying, I'm asking for government help," Chandrakeshwar told ANI.
"We will be challenging how bail has been given to a person who is a history sheeter. Facts are being verified about the number of cases, etc., and convictions that have taken place against him," advocate Rohit Singh from Bhushan's office told PTI yesterday.
The Bihar government had been facing flak over Shahabuddin's release from jail earlier this month following his bail.
On Wednesday, Janata Dal(U), part of the ruling coalition in the state, had said that the Nitish Kumar government may soon file an appeal in the Supreme Court.
Shahabuddin was granted bail in the 2014 murder case of Rajiv Roshan, son of Chandrakeshwar Prasad. Roshan was a witness to the murder of his brothers Gitish and Satish, who were drenched with acid in 2004. The trial in the case of the Roshan has not yet commenced.
The history sheeter was in jail for 11 years in connection with dozens of cases against him.
He was jailed in 2005 when Nitish Kumar first came to power after ending the RJD and Lalu Yadav's 15-year rule. Last year, Mr Kumar and Lalu Yadav came together to form government.
The opposition BJP has targeted Mr Kumar, saying he has given in to his ally by not opposing Mr Shahabuddin's release strongly in court.