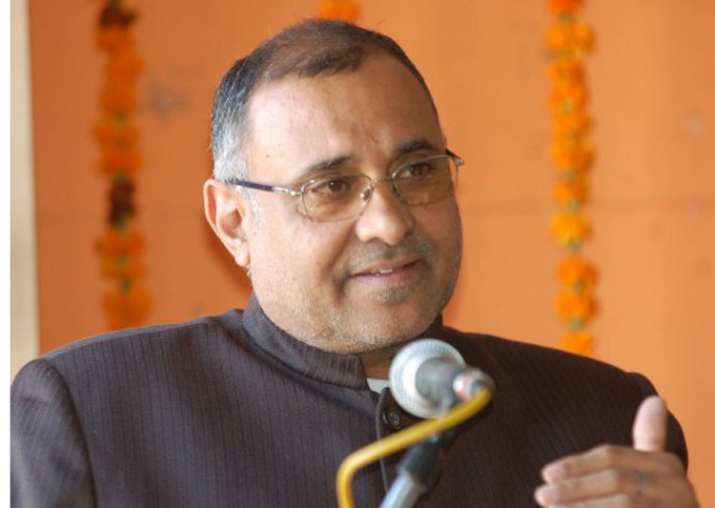 New Delhi: The Narendra Modi government is in the final stages of appointing a politician from the Bhartiya Janata Party (BJP) as a member of the National Human Rights Commission (NHRC), a move that is expected to set another round of political storm. 
While there are no rules barring appointment of politicians, it is considered highly questionable. 
BJP vice-president Avinash Rai Khanna, a former Rajya Sabha MP and party's in charge of Jammu & Kashmir, is likely to be appointed as NHRC member in the next few days, Indian Express reported, citing sources. 
The position has been vacant for over two years now.
The report quoted sources in the NHRC as saying that this is the first time an active politician is being appointed to the post. 
According to The Protection of Human Rights Act, 1993, the Commission consist of four members and the chairperson. The chairperson must be a former Chief Justice of the Supreme Court and a sitting or former Judge of the Supreme Court, a sitting or former Chief Justice of a High Court as its members. Other two members shouls be "from amongst persons having knowledge of, or practical experience in, matters relating to human rights."
The chairperson and members are selected by a committee headed by the Prime Minister, and comprising the Lok Sabha Speaker, Union Home Minister, Leader of the Opposition in the Lok Sabha, Leader of the Opposition in the Rajya Sabha and Deputy Chairman of the Rajya Sabha.
According to the report, the committee met last month to discuss names for the vacant post.
"Some other names were also discussed, but Khanna's name was cleared. There was no dissent," a member of the panel said. 
"While there is no bar on a political person being appointed to this post, it is certainly highly questionable. This sends a wrong signal. Couldn't the committee find somebody without political links," a former NHRC member said, according to the report. 
Khanna was elected to Lok Sabha from Punjab's Hoshiarpur  constituency in 2004. In 2009, when it became a reserved seat, Khanna did not contest the election. He was appointed as a member of the Punjab State Human Rights Commission by the Shiromani Akali Dal-BJP government in Punjab but he quit after 13 months when he was elected to the Rajya Sabha.
BJP, when in opposition, had opposed appointments of people with "political leanings" to the body and stressed the need to appoint persons of impeccable credentials to such posts. 
In 2013, the Leader of Opposition in the Rajya Sabha Arun Jaitley had opposed the move to appoint former Supreme Court judge Cyriac Joseph as a member of the NHRC as Joseph was "perceived to be close to certain political and religious organisations". 
However, the objection was brushed aside by the then Prime Minister Manmohan Singh and other members and Joseph was cleared for the appointment.