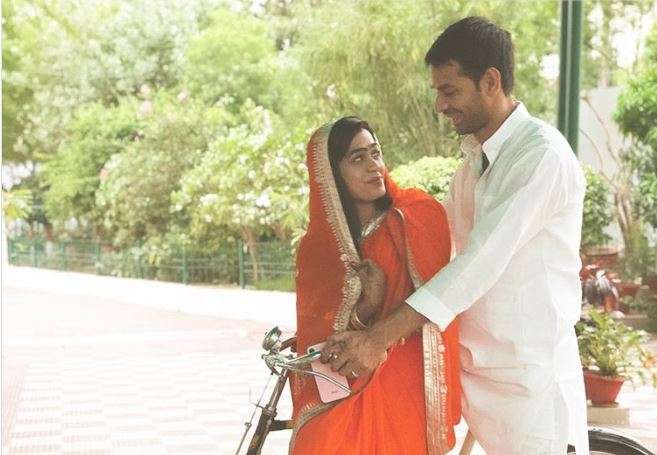 Lalu Prasad Yadav may have carried a villager's persona throughout his life but his children are sure internet sensations. RJD chief son Tej Pratap Yadav who recently tied the knot with former Bihar health minister Chandrika Rai's daughter Aishwarya Rai continues to rule the social media days after his star-studded wedding. 
Tej Pratap Yadav recently posted a picture with his wife Aishwarya Rai on Instagram where the two are seen sitting on a cycle and looking at each other with love. The photo has since then gone viral on social media platforms, with a lot of people praising the newlywed couple.
In the photo, Aishwarya is in an orange and gold sari, demurely covering her head like a bride, as she gazes at Tej Pratap, who is dressed in a politicians' staple all-white kurta-pyjama. His slipper strap matches the sari.
The photo has garnered 5,000 likes since yesterday.
Read more | Video: When Lalu Yadav's 'Desi Boys' crazily danced together at wedding function
Many of the comments are apparently from Tej Pratap's supporters who refer to him as "Tej Bhaiya". One comment said the bicycle proves that Tej Pratap is the "protector of the poor".
About 10,000 guests had attended their lavish wedding in Patna. There were, however, reports of a ruckus at the scene. People had stolen food and broken crockery shortly after the bride and groom exchanged garlands.
Also read | Chaos breaks out at Tej Pratap Yadav's wedding; crowd steals food, crockery