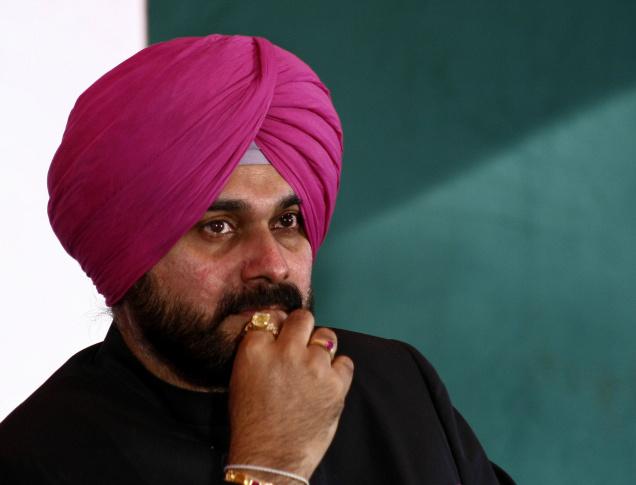 Cricketer-turned-politician Navjot Singh Sidhu is yet to take a final decision on joining the Aam Aadmi Party(AAP), according to his wife Navjot Kaur.
Talking to Times of India,  Navjot Kaur said the former cricketer is presently out of the country and that the Sidhu family is yet to take a call on joining any political party.
"Sidhu is away in US for a motivational lecture with a corporate firm. His primary job is that. We are yet to take a final call on joining any party," Navjot Kaur was quoted as saying by TOI.
Speculation over Navjot Sidhu joining AAP ahead of Punjab Assembly elections gained ground after he resigned from Rajya Sabha. He was nominated to the Rajya Sabha by Narendra Modi-led government.
However, after his meeting with Sidhu last week, Kejriwal had said that the former Indian batsman needed more time to take a decision on joining AAP.
Kejriwal had made it a point to add that Sidhu had not put any pre-condition for joining AAP.
According to media reports, Sidhu developed cold feet over joining AAP after Kejriwal refused to project him as the party's CM candidate for Punjab elections and was not inclined to offer ticket to his wife as demanded by the former cricketer.
The Congress, on the other hand, has given enough hints that the party is ready to welcome Sidhu into the party fold if he is interested.
In fact, Punjab Congress chief Captain Amarinder Singh publically said that he had already made an offer to Sidhu.
"Sidhu is a well-known personality and has an eminent role to play in politics. I have made an offer. I can tell you Sidhu has Congress in his DNA. I have known him since he was a little boy. His father Sardar Bhagwant Singh ji was district president in my hometown Patiala and then he became an advocate general during Darbara Singh's government in Punjab. Besides, his mother was a three-time MLA from Patiala,"  Captain Amarinder Singh had said.