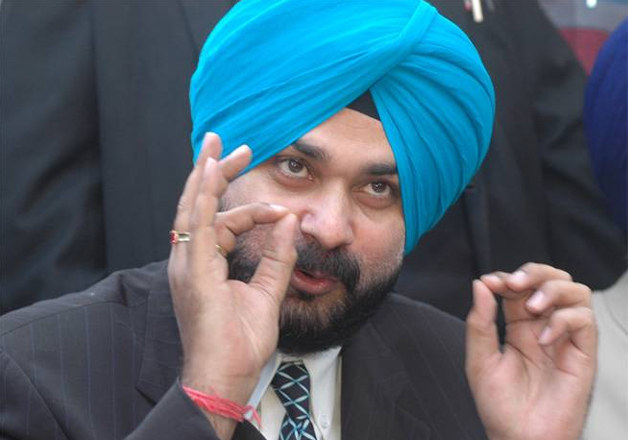 Putting an end to speculation over the fate of the cricketer-turned-politician following his exit from the Bharatiya Janata Party, the Congress party today confirmed that Navjot Singh Sidhu will contest from Amritsar East constituency in the upcoming Assembly polls in the state.
"Navjot Singh Sidhu will contest from the constituency of his wife Navjot Kaur Sidhu," Punjab Congress Committee president (PCC) Captain Amarinder Singh told reporters in Delhi on Thursday.
"Sidhu will contest from Amritsar (East) seat as a Congress nominee," he added.
The decision was earlier announced by his wife Navjot Kaur, who joined the Congress last month, saying Sidhu would contest the polls on a Congress ticket and that she had relinquished the Amritsar East Assembly constituency to pay the way for her husband.
Sidhu had quit his Rajya Sabha seat as a nominated member from the BJP last year.
According to reports, Sidhu is set to address nearly 70 political rallies in support of the grand old party which has been out of the power in the state since 2007.
Punjab will go to polls on February 4 whereas counting of votes will be done on March 11.