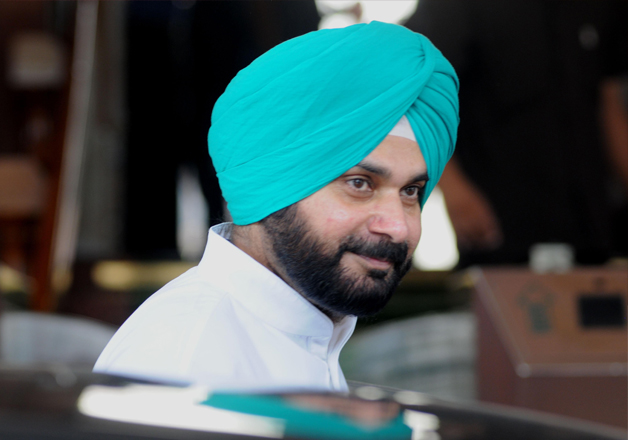 Former BJP MP Navjot Singh Sidhu today joined hands with suspended SAD legislator Pargat Singh and Bains Brothers (Ludhiana-based Independent MLAs and brothers Simarjeet Singh Bains and Balwinder Singh Bains) to float a new political party in Punjab where assembly polls will be held early next year.  
Navjot Singh Sidhu's wife Navjot Kaur Sidhu announced that the front will be called 'Aawaaz-e-Punjab'. The new front will expose those who are working against the interest of Punjab, she said.
A formal launch of the new outfit, however, will be done next week.
The latest development puts an end to all rumours of Navjot Singh Sidhu joining the Aam Aadmi Party (AAP). Sidhu, who resigned as Rajya Sabha member, had held deliberatios with the Arvind Kejriwal-led party for a prominent role ahead of the Punjab polls.
Reports said that the talks fell through as Sidhu wanted a package deal for his wife along with his nomination as the chief ministerial candidate.  
Navjot Singh Sidhu and his wife, who is a BJP MLA from Amritsar (East), have so far not formally resigned from their BJP membership. Sidhu had resigned from the Rajya Sabha on July 18, triggering speculations that he may join AAP.
Confirming the development, Pargat shared a poster of the party showing Sidhu, the Bains brothers and himself in arms.
Reports suggest that the decision to launch a new political party was taken after a meeting of the four in Delhi on Thursday.