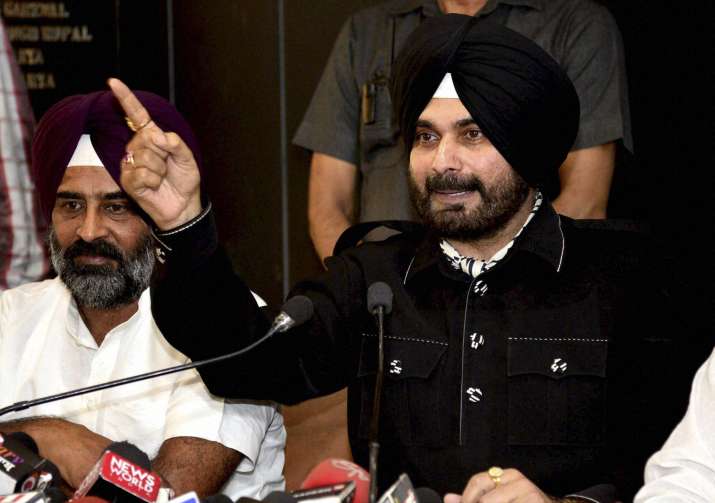 Former BJP MP Navjot Singh Sidhu had resigned from the Rajya Sabha on July 18 and speculations were rife that he would join the Aam Aadmi Party as the Chief Ministerial candidate for Punjab. 
Speculations continued, dates were unofficially 'announced' and rumours floated. Amidst all this, the cricketer-turned-politician, in mid-August, met Delhi Chief Minister Arvind Kejriwal at his residence and discussed with him his plans of joining the AAP, but nothing materialised.  
Kejriwal on August 19 said the cricketer-turned-politician just needs "time to think" and that Sidhu "has not put any pre-condition", a reference to speculation that Sidhu wanted to be the chief ministerial face of AAP. 
Today, Sidhu said, Kejriwal was right about him not putting any pre-condition but said it was only the "half truth" as Kejriwal did not want him to contest, only campaign. 
There had been complete silence on both sides since the August meeting between Kejriwal and Sidhu, until September 2, when the latter floated his new political front 'Awaaz-e-Punjab'.  
Today, he formally launched the outfit and also cleared the air on why he did not join the AAP.   
Sidhu claimed today that the AAP leadership was after him for the last two years and made many offers. 
"Kejriwal and his men were luring me for last two years to join AAP. They offered many things, but I only asked them to define my role. I wanted to know his intentions and his aim," Sidhu said. 
"He told me not to contest but only campaign. But he said my wife can contest and will make her a Minister. I thanked him. He also wanted to make me a decoration piece, which I was earlier," he told reporters. 
Launching a frontal attack on the AAP leader, Sidhu said, "Kejriwal wants only yes men...Arrogance in democracy is not acceptable." 
"Kejriwal thinks only he is honest and no one else is and it is his copyright. He feels others have no right to say that they are honest. I am sitting here with people who are here to help Punjab. I am ready to give my life for Punjab," the cricketer-turned politician said.  
"Kejriwal is always trying to indulge in one-upmanship and take credit and no one else is allowed to do so," said Sidhu, who was flanked by Olympian and rebel SAD MLA Pargat Singh and Bains brothers - Simarjeet and Balwinder. 
Targeting the AAP, he said, "The East India company came with 40,000 troops and ruled over 40 crore people in India.  
"Similarly, the Central India Company has sent 40 people and wants to rule over Punjab by dividing the people of Punjab. There is no difference. They talk to individuals and people are never heard."  
Sidhu formally launched the front as Kejriwal started his four-day visit to the state to boost the party's campaign. 
He said that in the next 15-20 days he will come out with the front's future plan.  
"We will work for Punjab, Punjabiat and in the end Punjabiat will win," Sidhu said today, listing out the agenda of his front.