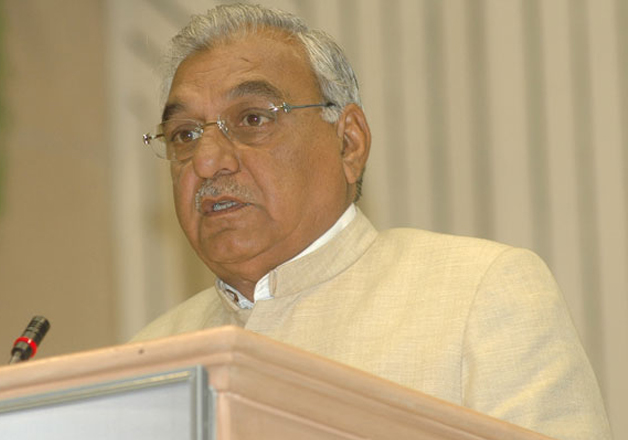 New Delhi: The Enforcement Directorate (ED) today registered a case against former Haryana chief minister Bhupinder Singh Hooda under the Prevention of Money Laundering Act (PMLA), in a disproportionate land allotment case. Officials of the Associated Journal Ltd (AJL) and the publisher of the National Herald newspaper have also been booked alongside Hooda.
According to ED, in 2005, when Hooda was the chief minister, he allocated the land to Associated Journal Ltd in Panchkula allegedly by flouting rules. AJL also owns National Herald.
Hooda is already under the scanner of the CBI involving alleged irregularities in the allocation of industrial plots when he was chairman of Haryana Urban Development Authority (HUDA).
AJL was allotted the plot in Panchkula in 1982 for running its Hindi newspaper Navjeevan. However, the construction work was not completed within the stipulated time and the allotment was cancelled in 1992. In 2004, when Hooda was voted to power, he decided to re-allot the plot to AJL on the 1982 rate despite reservations from the departments concerned.
However, as per the rules, a fresh advertisement had to be given since the allotment had been cancelled. For this re-allocation, the loss for the state government revenue was more than crores. The construction was completed in 2013.
According to investigating officials, they found irregularities in the whole process.