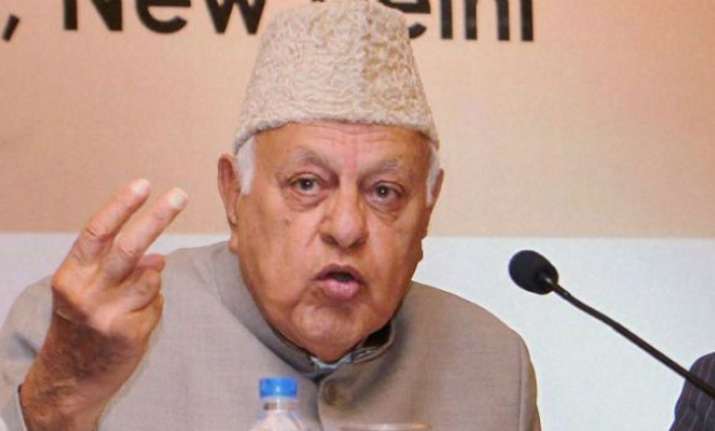 National Conference has decided to dump its long-standing ally Congress in next assembly elections in Jammu and Kashmir. 
The president of Jammu and Kashmir National Conference (NC), Dr Farooq Abdullah, is confident that his party was confident of a massive mandate on its own, given the support of the people at ground zero.
The NC, which lost power in J&K to PDP-BJP alliance in 2015, had formed a coalition with Congress  after 2008 elections.
However, in the next elections, due in three years, the party has decided to test its own power. 
"We (National Conference) will not join hands with any party, will contest elections alone and will definitely win," Farooq Abdullah said while addressing party workers in J&K's Udhampur on Tuesday.
National Conference has been one of the most steadfast allies of the Congress. While Dr Abdullah held key portfolios during UPA regime at the Centre, his son and former J&K CM Omar Abdullah has often defended Rahul Gandhi against attacks by BJP on social media. 
But with the latest turn of events, it seems like the Congress President-elect has lost an important friend at the threshold of new innings.