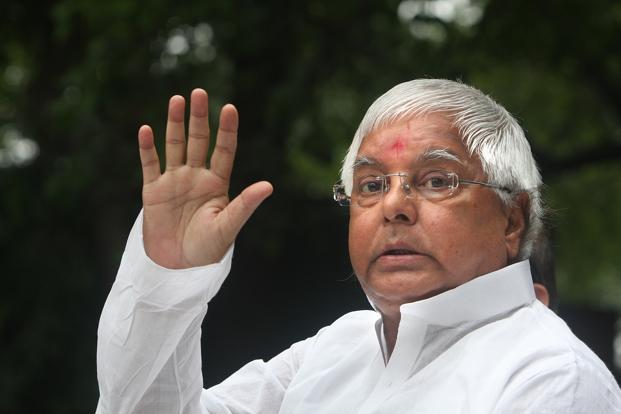 Rashtriya Janata Dal(RJD)  Supremo Lalu Prasad Yadav today said that Narendra Modi is not fit to be the Prime Minister of the country.
Addressing an election rally in Bahraich, Lalu Prasad alleged that Modi is there only to mislead the youths
"Narendra Modi is not fit to be the prime minister of the country... he has (only) been misleading the youth," Lalu said at an election meeting in favour of the SP-Congress alliance candidate here. 
"The PM says he has no belongings and that he will walk away with his bag... but he does not say what all, besides Ambani and Adanai, are there in his bag... People have reached the moon but the Modi government is busy instigating riots and tiffs," Lalu said. 
Taking a dig at Amar Singh, he said he is a BJP agent and a house breaker.  
Lalu Prasad had said the same thing in Lucknow on Tuesday.
Accepting the invitation of Congress chief Sonia Gandhi and daughter Priyanka to campaign in Rae Bareli, the witty RJD chief did not mince words in firing salvos on the Prime Minister.
In his inimitable style, Lalu sought to compare Modi with US president Donald Trump in order to make a point about the unpredictability of his decisions. 

"Modi is like a twin brother of US President Donald Trump and nobody knows what he will do next," said the RJD chief.
(With PTI inputs)